DEEPER EXTRA: MOVIES IN THE AGE OF OBAMA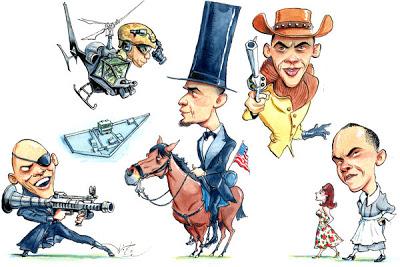 Michael Witte's artwork in the New York Times depicts, clockwise from top left, Zero Dark Thirty, Django Unchained, The Help, Lincoln, and the Avengers.
READ MORE ABOUT MOVIES IN THE AGE OF OBAMA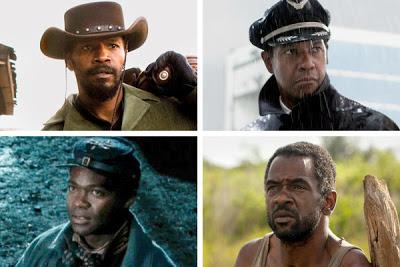 DEEPER RESPONSE: Are these film inspired by the era of Obama?

 What does it say that so many films seem to portray African Americans as legendary figures in a prominent film roles? Or that the overtly political films such as Lincoln seem to carry overtones of Obama?
Read Times Article, Black Characters Are Still Too Good Too Bad Or Invisible - on the current state of race in film. Is the review of Django fair in this article? I don't think so - the critique of Django as being a fantastical character is not in keeping with the genre. A bit like saying Clint Eastwood's westerns were too fantastical.


It is true that we need more realistic and complex portrayals by African American actors,

but leveling that charge against Django Unchained is perhaps expecting it to be something it was not. Still, it is a point worth taking that black actors are still props for white actors in many films, even ones that purport to be about the black experience.