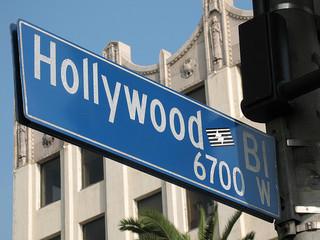 Scientists and members of the health care professions have done much to gather information and form organizations to offer support. But the nature of the disease has also motivated artists of all kinds to respond.  
Hollywood has already portrayed Alzheimer Disease in a number of films in this century and with the number of older adults increasing in the next three decades leads me to believe that we will see more and more films depicting Alzheimer's Disease and other forms of  dementia  
Here are just a few to consider. 
Iris (2001).
 This film is biographical and based on the the life of British novelist
Iris Murdock
as described in  her husband John Bayley's memoir,
An Elegy for Iris
.  The film spans decades, so it's not solely about the way Alzheimer's Disease changed their relationship.  Nevertheless, the film gives the viewers a greater understanding of how dementia changed Iris by first seeing her manner prior to onset.  Wonderful performances by Kate Winslet as the younger Iris and Judi Dench as the mature Iris.  Jim Broadbent won an Academy Award for his supporting role as the mature John Bayley. 
Away from Her (2006).
 This film was based on a short story "The Bear Came over the Mountain" by Alice Munro, who won the Man Booker Prize for the body of her work. Starring Julie Christie, Gordon Pinset and Olympia Dukakis,
Away from Her
shows how isolating Alzheimer's Disease can be for the caregiving spouse.  In early stages of the disease, the person with the diagnosis usually struggles much with anxiety and depression. However, once a person moves to late-stage dementia, they have little awareness of what they have lost. It's the spouse who struggles more to relate to a person who no longer remembers them.  
Although a plot device that claims spouses can't visit for 30 days moves that part of the film into science fiction / fantasy, I can see why the screenwriter did this. This gap in time helps dramatize how dementia alters relationships -- even long-term marriages -- in ways that seem infathomable. 
Lovely, Still (2008).  
Artist Robert Malone (played by Martin Landau) meets a lovely woman his age named Mary (played by Ellen Burstyn)  For the first half of the film, you watch him stumble through asking her on some dates and meeting her family. As the film progresses, you learn that Alzheimer's Disease threatens the relationship and causes chaos for them both.  
After spending some time poking around the internet, I have found a few more titles, which I haven't seen yet.
Firefly Dreams (2001)
A Song for Martin (2001)
A Time To Remember (2003)
The Notebook (2004)
Aurora Borealis (2005)
The Savages (2007)
Poetry (2010) 
A Separation (2011)  
If you have others to recommend or if you want to suggest which of the following I see first, please leave a comment.
Related:
Films Featuring Older Adults
Prevalence of Dementia and Diagnostic Tools
Is It Dementia or Delirium?