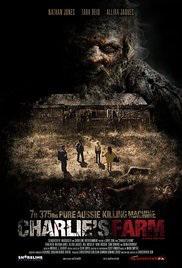 Director: Chris Sun
Writer: Chris Sun (Screenplay)
Starring: Tara Reid, Nathan Jones, Kane Hodder, Bill Moseley, Genna Chanelle Hayes, Allira Jaques, Madeleine Kennedy, Dean Kirkright
Plot: In an effort to do something different, four friends head into Australia's outback to explore Charlie's Farm, the site where a violent family met their end at the hands of an angry mob. Despite all warnings, they persist in their horror-seeking adventure.
There may be spoilers the rest of the review
Verdict: Hmmmmm
Story: Charlie's Farm starts as we see four friends Natasha (Reid), Melanie (Jaques), Jason (Kirkright) and Mick (Coward) looking for a new adventure in Australia going in land to the infamous Charlie's Farm. Here we know how the blonde lead, the slutty brunette friend, the caring boyfriend and the comic relief who is way out of his league with the friend.
When the friends find the farm it isn't long before strange things start happening before they learn the truth about Charlie's Farm when they come face to face with the deranged killer Charlie (Jones) and have to fight to survive.
Charlie's Farm is a very basic slasher film that offers nothing new to the genre in fact it actually takes the genre backwards because we get a killer that is inconstant when it comes to his kills, a group of friends you really just don't care about which all leads to a slow build and wham bam thank you mame to finish the film. We have the inclusion of two horror icons in Kane Hodder and Bill Moseley which are wasted in these roles. This film really ends up being slightly insulting to all the slasher fans out there because we all know where it will be going.
Overall: Another pointless slasher film giving us nothing new.
Rating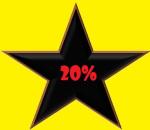 Advertisements