MOVIE REVIEW
❤ ❤ ❤ ❤ ❤ ❤ ❤ ❤ ❤ ❤ ❤ ❤ ❤ ❤ ❤ ❤ ❤ ❤ ❤ ❤ ❤ ❤ ❤ ❤ ❤ ❤ ❤ ❤ ❤ ❤ ❤ ❤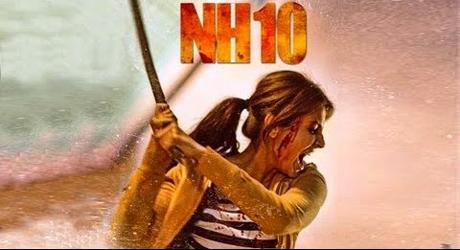 1. How a stupid guy leaves his girl at the night to go alone. Both land in a trouble because of hero's another stupidity. He reacted for a good cause followed by ego-hurt that led him to the mess. Again S.T.U.P.I.D.I.T.Y
2. Watch Gurgaon skyscrapers that leads to deserted land in which murders happen. So cruel and brutal - I couldn't watch. (I feel like throwing up again)
3. How a good script could have bumpy ride due to utterly foolish twists but the character of Anushka Sharma keeps shining through.
ALSO READ: 5 REASONS TO SPEND ON MOVIE TICKETS IN INDIA
4. To know the right use of pistol at the right time.
5. For a girl to know how important it is to learn how to drive!
6. To realize how pathetic and barbarian we could be in the name of honour/respect.
7. Deepti Naval playing the character of a mother who is so soft, emotional and giving that her son lands in a soup and she is to blame for.
8. To watch how villains could be killed with relaxed mood and positive attitude without running around, dialogues, ho-hum and negative twists.
9. To enjoy each scene whether it's a kiss, slap, grins or painful screams.
10. Because Anushka Sharma will always be remembered for her character in NH10.
Occasional comments movie received in theatre, the loud ones that I heard:
1.
"Aisa to koi nahin karta, pagal hai kya ye? "
2.
"Phone to leti ja!"
3.
"Sanjog dekho"
by someone who was a guy fully clad in trendy clothes!!
HUNTERR (Please kill me)
For The Shopaholic In You
Go watch NH10, it's worth watching in theater.
After watching, let me know your review in comments.
Never miss A Post

  :
NEWSLETTER | FACEBOOK | TWITTER |  GOOGLE+ 
Disclosure Policy
. Share on Facebook Share on Twitter Share on Google Plus