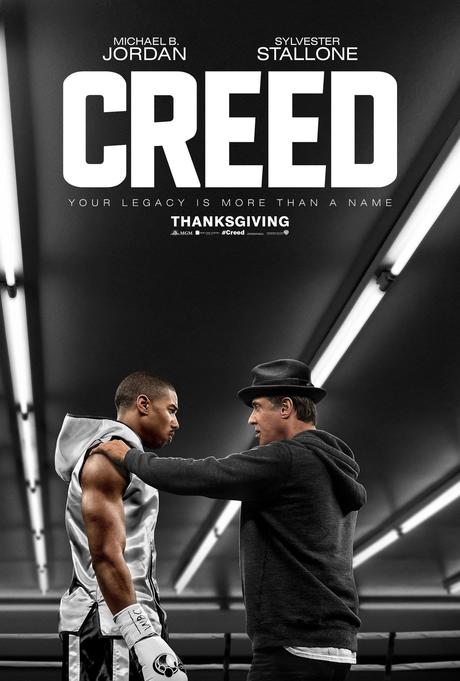 "Creed", the title of Ryan Coogler's second feature film, refers to the last name of its protagonist Adonis Creed (played by Michael B. Jordan). But the word also has another meaning. In the dictionary, creed is described as "a set of beliefs or aims which guide someone's actions." Both meanings are at the forefront of this exhilarating drama about life and boxing, which succeeds through the legacy and ambition of the "Rocky" franchise, as well as its own characters and filmmakers.
For Adonis, the name Creed carries a heavy burden, a reminder of the large shadow cast by his late father Apollo, former world champion heavyweight boxer. Acquiring the same athletic gene, Adonis carried a fighter's spirit all his life, a trait that landed him in a youth correctional facility. With the aid of his stepmother Mary Anne (Phylicia Rashad) however, Adonis becomes a man reformed and eventually finds himself in a plum job at a securities firm.
But his own individual creed to be a world-beating boxer leads him back to the dangerous world of the ring, where he eventually teams up with his father's greatest rival Rocky Balboa (Sylvester Stallone). Together they form a formidable coach-athlete relationship, as Adonis sets his sights on creating his own legacy (adopting the last name Johnson instead). And on his way to the top, he learns valuable life lessons and the true meaning and pride of being a Creed.
"Creed" continues a saga that began almost 40 years ago with 1976's "Rocky", the little movie that became the year's big box office and awards champ. And it's with that same underdog mentality that "Creed" emerges as a triumphant work of quality mainstream entertainment. Indeed, who could have predicted that this re-hash of a longtime sports movie narrative, from a new filmmaker, would become one of the year's most outstanding studio efforts?
Well, "Fruitvale Station" was clearly just the warm-up for Coogler, who has now delivered a superlative knockout from top to bottom. "Creed" is funny, sexy and absolutely thrilling. From existing players like Stallone's Rocky Balboa, to the love interest Bianca (Tessa Thompson), each character is well-written and played with compelling nuance. Most notable of course is our aptly named star Adonis, played perfectly by Michael B. Jordan. On a superficial note, his superhuman physique makes everyone else in the film look like lesser mortals. But more importantly, his brings great emotional depth to his character's impressive physicality.
That performance is largely the result of the exciting teamwork between director and actor, one of many collaborations which make the film soar. One scene in particular lays a strong claim to being the best of the year, showcasing the film's strong attention to craft at all levels. In one long unbroken take, we see Adonis engage in his first fight and the immersive quality of the sights and sounds was nothing short of glorious. Rarely has a boxing film - or any sports film in general - so viscerally captured the adrenaline rush and sensory hyper-awareness that comes with intense athletic competition.
"Creed" features several other enthralling - and sometimes downright extravagant - moments throughout its fleet-footed 133 minute running time, enough to compensate for its less inspired elements. Specifically, by depending so heavily on the iconography of previous films - music cues, story beats, locations - the film feels like it can't fully stand on its own despite its fresh energy. As with anything in life, it's certainly less impressive when some of your best attributes aren't of your own making.
By large however, the nods to the original series enhance "Creed" and adhere to the core philosophy of the film and its filmmakers. Namely, it shows how greatness is achieved through the collective efforts of yourself, those who came before and the ones who are presently by your side. And by applying this with such sincerity both inside and outside of the ring, "Creed" firmly secures its place alongside the other great boxing films of our time.
And with that being said, "Creed" should find no trouble in making a strong run for Oscar attention in the coming weeks. A crowdpleasing boxing movie has proven appeal with the Academy, and therefore I anticipate possible nods for Best Picture, Best Director, Best Supporting Actor, Best Cinematography and Best Editing. All that remains to be seen is whether it will go the distance and live up to the "Rocky" reputation.