A very unseen film upon its release and relatively unknown to the legion of Ryan Gosling fans out there, The United States of Leland really flew under the radar of film fans.  Aside from the fact that the movie got some poor reviews, I found that the film has a lot of strong points in both acting and subject matter, which ultimately was the focal point for contention about the films plot and storyline.  I think the thing that sets this apart from most movies is that it leaves with answers to something so brutal and horrific, that we feel empty in the end.  It presents us with a crime that is never fully explained and dangles the idea of understanding, just slightly out of reach.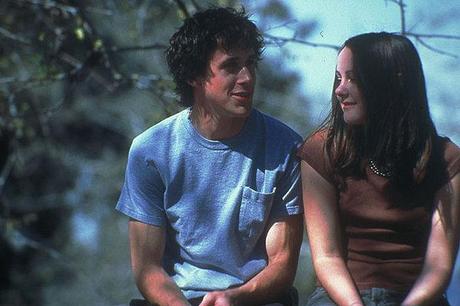 The United States of Leland is a psychological drama concerning the aftereffects of a brutal murder. It's also the first big-studio theatrical release for writer/director Matthew Ryan Hoge, whose previous work consists of the independent comedy Self Storage. Ryan Gosling plays Leland, an imprisoned teenager doing time for the stabbing murder of a disabled boy. Prison writing teacher Pearl Madison (Don Cheadle) gets caught up in the story with the intention of making a book out of it, especially when he finds out that Leland's father is the famous novelist Albert Fitzgerald (Spacey). Pearl's investigation uncovers some of the details and effects of the murder for everyone involved, including the victim's parents, Harry (Martin Donovan) and Karen Pollard (Ann Magnuson). Jena Malone plays Becky, the teenage junkie who is both Leland's ex-girlfriend and the victim's sister. The situation also complicates the relationship between Becky's older sister, Jennifer (Michelle Williams), and her sensitive boyfriend, Allen (Chris Klein). (source)
The act of murder has this unforeseen ripple effect that travels not only through the people involved with the act, but that are a proxy or bystander to the people involved.  Family, friends, acquaintances, and those indirectly caught in the blowback of heinous crime.  The United States of Leland attempts to weave and combine all of those elements, the people affected by the crime, together to understand what happened.   Whenever we watching movie like this, where a murder or equally terribly crime is committed, we are wanting things presented to us in a nice little, easy to swallow truth.  Now we don't want it all spelled out, but enough information to be presented that we can come to a comfortable conclusion.  I will tell you that this film, doesn't give closure.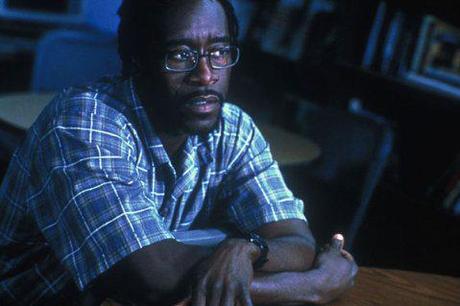 I don't mind that this film doesn't fulfill the wishes of the audience or even the critics who hated this movie.  For me, crimes like this or even the notion of what Goslings character Leland did, sometimes can't be explained.  What the film does best is try and attempt to makes sense of everything.  It brings in all the people effected by the crime and tries to cobble together some sort of explanation.  Albert (Spacey) doesn't have an answer for why this would, Pearl (Cheadle) strives to uncover the truth any way he can and Becky (Malone) grappling with being an indirect victim to her brothers death and her relationship with Leland.  All of them need something to understand the why, but it is withheld as Leland doesn't fully understand it himself.  In some ways, it cheats the audience out of closure, but in the context of the crime and struggle for the "why", no one really ever knows why people do what they do.
I realized I focused more on the subject matter rather than the acting that goes into this film, to say the least the strongly cast film is amazing to watch.  Cheadle plays has a strong conviction, albeit self serving, to understand why Leland killed that autistic boy.  What would drive someone to go to that length and never fully explain why?  Spacey is amazing as usual, playing the conflicted father, wondering if he had some hand in what went down and why his son is the way he is.  Ryan Gosling gives a compelling performance of Leland and his distant, often unchanging emotional state does an effective job at keeping us at a distance from really understand what happen.  It adds on to the mystery and unknown aspect of the film when the character is played at a distance from the viewers.
The United States of Leland is a good film, one that just didn't play out to the typical views of murder mysteries that we have seen.  It's understandable that some would be put off by the content as it doesn't offer up a solution or conclusion. For me, things like this are never fully understood and you can't pretend to know how or why everything happens.
*images via RottenTomatoes