This would be my first Disney animated movie that I have chosen for The Movie of the Day post so yeah for me.  I feel that everyone loves this movie so why waste my breath in telling you why it's a great movie.  Typically I explain the plot, what I like about it and why people should see it if that haven't seen it already.  But I don't want to do any of that today.  In fact this is pretty much all I am going to say about it.  I am sure people will say I am phoning it in, but to be honest there is one particular reason that this movie holds a special place in my heart and it's because of the opening song and sequence.  If you have pets, you will know why this is downright special.
Hit the jump for the reason why The Lion King is today's selection.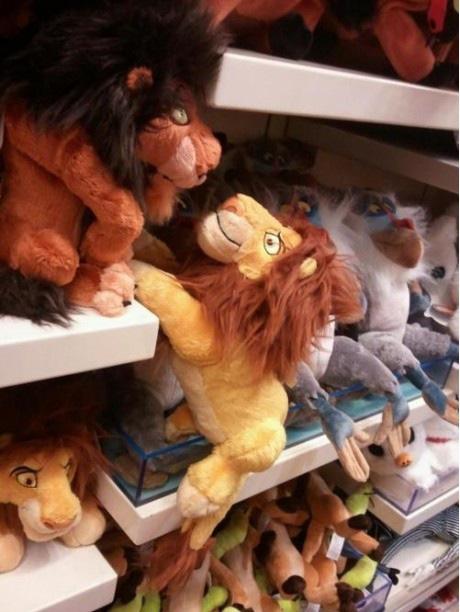 The sole reason for today's post.
I can't tell you how many times I have done this with my dog, other peoples dogs and cats.  Thank you Disney for giving us Lion King-ing.