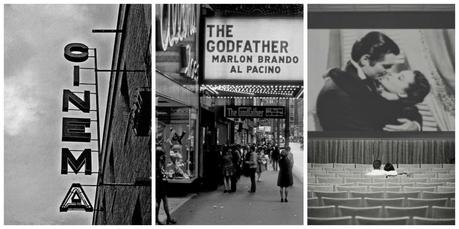 If you're a film fan, the opportunity of heading to a cinema for a date night is an appealing one. Heck, some of us don't even need a date, or even a friend, to scoot off to the cinema – many of us are happy to enjoy a film solo every once in a while.
While you may be content with a trip to the local Vue or Odeon, independent cinemas have a certain 'je ne sais quoi' that the major chain cinemas lack – personal touches, quirky décor and the sheer individuality being just some of the reasons why independent cinemas continue to welcome patrons through their doors to catch a movie.
If you're heading to London, there are plenty of independent cinemas that will provide you with a superb film experience, many of which being within easy access of the city center. Incorporate a visit to one of them as part of your city break and enjoy an evening with a difference, before settling into your hotel room for a restful sleep. You can find some great value accommodation

online

 too, so that you'll have plenty of cash left over to treat yourself to some popcorn, or an overly small tub of ice cream.
The Ritzy
Situated in Brixton, The Ritzy is one of the last remaining examples of what early cinemas in London looked like, with many of original features, including the prominent arches, still standing. The cinema showcases a variety of films, from mainstream to world cinema and art-house, so you're bound to find something that suits on one of its five screens.
BFI Southbank
OK, so you may not be treated to Edwardian picturehouse exuberance with a trip to the BFI Southbank, but what you can expect is an array of classic and contemporary showings, as well as the BFI National Archive and a Filmstore where you can treat yourself to some movies to add to your media collection.
Prince Charles
If you're out and about in Leicester Square, a trip to the Prince Charles cinema is a must. You can benefit from some great value cut-price tickets, while the cinema also hosts sing-along nights, for some of your favorite musicals, every so often so that you can really get involved!
The Electric
As one of the city's oldest cinemas, you can imagine the history that oozes from The Electric, located on Portobello Road. Screening mainstream and art-house movies, the cinema has something to offer every film buff, including a very lush interior.
The Lexi
If you're after something a little more luxurious, with a boutique feel, the Lexi is the place to be. Plus, it's a charitable business that donates profits a South African community that really needs the help.
Take the opportunity to relax and enjoy a film in decadence with a trip to one of the fantastic independent cinemas in London – check the programmes before you go so that you can look forward to something that will inspire and entertain you to the max!