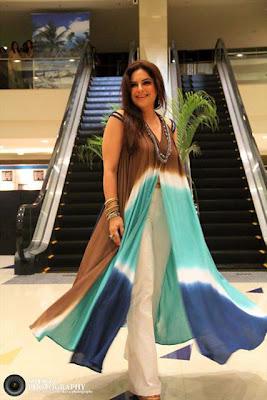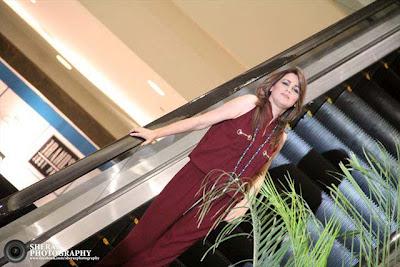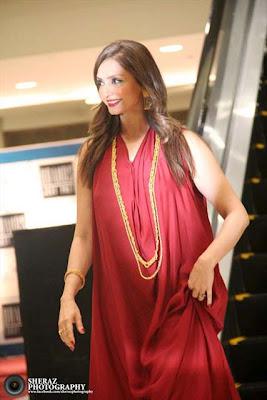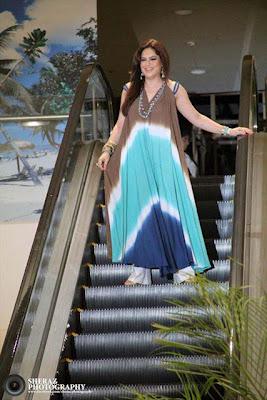 Ayesha Sohail & Somaya Adnan have a new lease of life due to their creative designs.Royalty in a regal way,is how their outfits present the woman of today.Their collection comes in stages in a vivid array of colors & embellishments,completing the Bridal Trousseau & the important events that follow a wedding soon after.From Couture to Luxury Pret followed by Cocktail & Clever Casuals,they have an outfit for all occasions Ayesha  Somayas work is constantly evolving within an aesthetic which is sophisticated both in the Eastern & Western sense. The Brand Ayesha  Somaya has been exhibiting in Karachi, Lahore & Dubai. Their clientele includes celebrities & style conscious people across Pakistan, U.A.E & USA.
In an age where females are trying to ward off age like the plague, it was refreshing to see fashion entrepreneurs Ayesha & Somaya of Brands Pret take on a whole new idea of a fashion show by luring in successful 40-year-old females to be their models.
Make-up artists, Angie Marshall & Annie of Allenora,Fashion Coordinator Tehmina Khalid,Fitness Specialist Rukhsana Khan & Food Entrepreneur Shehla Khan of Cafe 9 participated as models for the show.
Feature Models of Cruise Collection FANTASTIC FAB 40 LADIES PINKY DURRANY,ANNIE SHEZAD,TEHMINA KHALED,ANNIE ALLENORA,ANGIE MARSHALL,FEHMIDA MASKATIYA,IRUM JALAL FAROQUE,SHEHLA KHAN,NAAZ FANCY & ROXXANA.