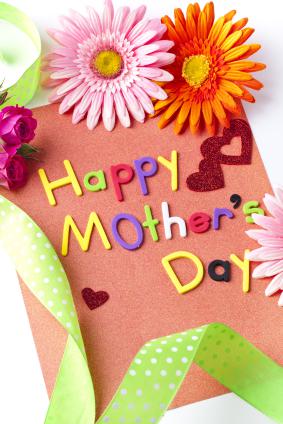 Mother's day is creeping up fast, and you don't want to get caught the day before buying mom a generic present at a convenience store. Show mom how much you care by giving her something tailored to her interests and hobbies. Crafty moms make this so easy. Here are a few last-minute ideas your mother will love. (And if these ideas sound like the perfect Mother's Day gifts for you, feel free to send a little hint to your kids.)
Personalized gift baskets
Pre-made gift baskets can be impersonal and boring. But if you have a crafty mom, why not put together a crafting gift basket filled with all the essentials she needs? You can find fun sewing patterns that you think she would enjoy trying or pretty spring fat quarters if she likes to quilt. Gather brightly colored tools and sewing materials in a basket and top with a beautiful bow. She'll never forget this thoughtful gift.
Pre-filled craft organizers
Over time things like needles, scissors and bobbins can get misplaced, broken or old. It's a great idea to get mom an organizer filled with these crafty necessities so the next time she starts a project, everything is in one place, brand new and ready to use. What does your mom need most? Brand new scissors, fancy knitting needles or ribbons? Or how about some buttons or notions that remind you of her.
A space of her own
Another great idea for mom this year is a new craft or sewing table. If she already has a great stock of sewing tools why not help her upgrade her work surface? Staying organized will help her enjoy each project that much more. Organizer tables come in many different sizes, shapes and price ranges. Household Essentials even makes a sewing center that is made to fit over a small table to keep all of your essentials in reach. This is a great deal starting at around ten bucks. Larger, stand alone pieces are also available in the form of armoires and carts. They are a bit more of an investment, but they have more storage and look like an actual piece of furniture.
A perfect fitting assistant
Does mom already have a tricked out craft room? How about a dress form? Many crafters feel guilty splurging on a dress form of their own. But now's the time to treat mom, so it makes a perfect gift. There are many types of adjustable dress forms ,so this will require a bit more research. But remember, the best gifts are the ones you put the most thought into. Mom will appreciate your extra effort. Plastic, adjustable dress forms are cheaper, and are the best buy for someone who wants to have the freedom of multiple adjustments. They start out at around $110. If you're confident of her exact size, you can get a professional dress form for about twice the cost, but the size will be more accurate.
You can help feed mom's craft habit regardless of your budget. If you don't have the cash on hand to purchase a gift, how about printing off a few cute sewing or knitting patterns from the Internet and binding them in a nice folder? Or give her the gift of your time–help clean out her fabric stash or organize her pattern library. No matter what you choose, she will love it. The best mother's day gifts are thoughtful and practical. Sentimental knick-knacks are nice but something that mom can use every day is even better. Every time she goes to craft she will think of you.
Julie Anne Eason is an online publisher and writer specializing in arts and crafts. You can read more of her work on her website SeriousSewing.com