Mother's Day is May 8th,so you could gift this easy 
crepe paper rose (template,pattern can be used from my paper flower book) and create a  bouquet for your Mom for this year! The instructions for making these flowers are similar to any other paper flower.

Bomboniere
 (Italian) also known as "favors", are gifts given by hosts to their guests on special occasions such as bar and bat mitzvahs, weddings, baptism, First Communion or Confirmation. They usually include Jordan almonds, known in Italian as Confetti,so here is my twist to it.I used Hershey's Kisses for this rose. They will be perfect gifts for baby showers,baptisms or birthdays!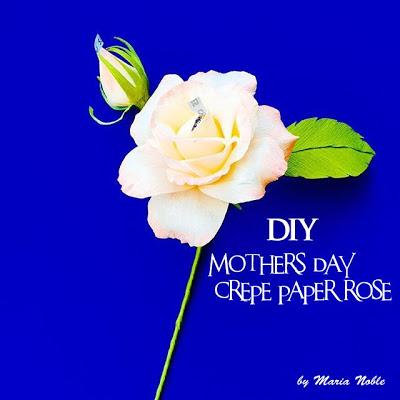 To craft these beauties you will need,
Method:
Materials Needed:
1.Stem wire
2.Hershey's Kisses
3.Green and Peach Crepe paper see my links below for some amazing crepe paper at wonderful prices.
4.Spool of thread or wire.
5.Glue
optional - paint to accents the flowers.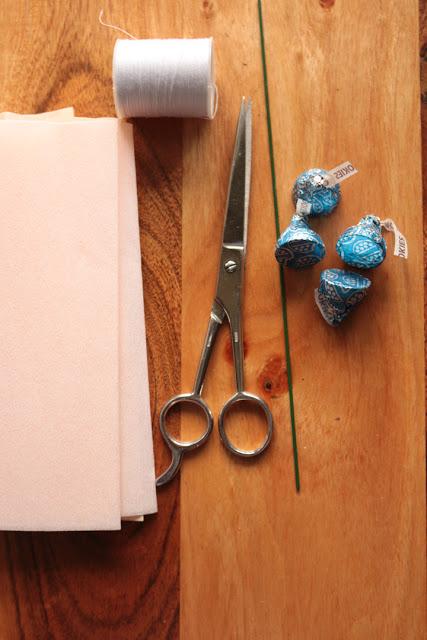 Step1.
Cut a large square from the crepe paper around 2/1/2 inches square.(the hersheys kisses need to fit in it)
Fold it diagonally into a triangle.
Tip: Bend the top of the stem into shepherd hook shape.This is prevent the stem from slipping off.I have learnt this the hard way that if we do not do the bend the flower slips off (to my horror at the most essential time) I do  see instructions without this but if you are going to be moving the flowers around a bit like I do for an event this is greatly advisable.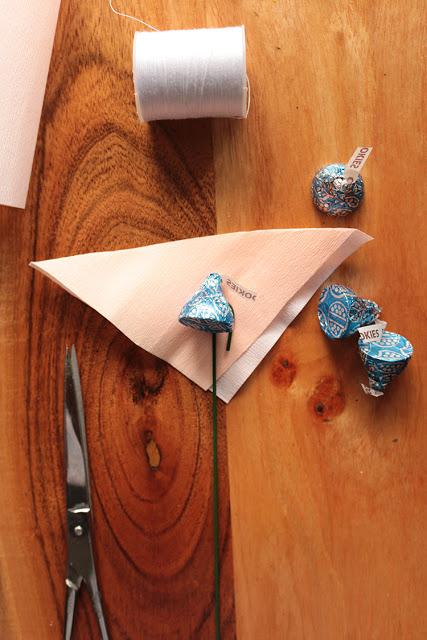 Step2.
Bring over both the upper corners of the triangle wrapping around the hersheys kisses overlapping each other keeping the stem wire inside.It's a juggle but with some effort you will get it and will be a pro soon.Hold ends down and tie tightly with the thread/wire.Cut off the extra thread.You already have the Hershey RoseBud ready!! Isn't that easy? Add sepals and tape to the stem to make the easiest Rosebuds ever..(This one is all credits to my mom who passed this technique onto me)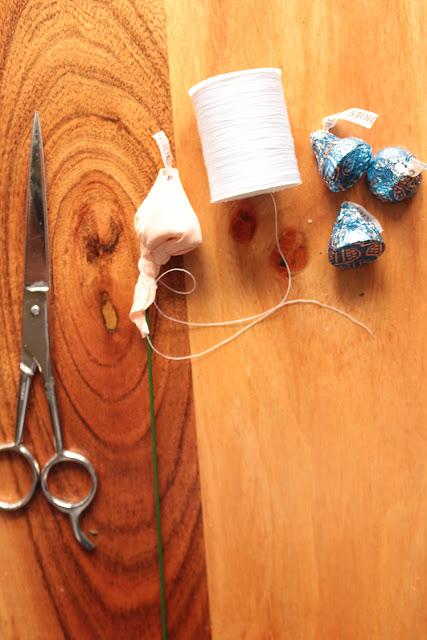 Step 3.Add petals sticking or tying with thread the rest of the petals.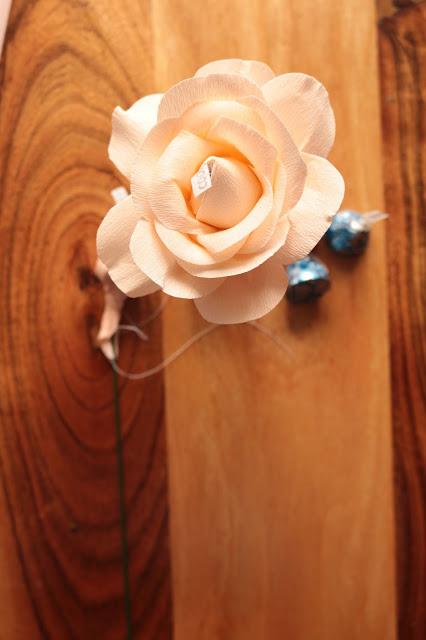 Step 4.Use green crepe paper cut out sepal shape and glue onto the bottom.Tape the stem with tape or with a crepe paper strip.Add the Rose bud to the stem and tape a leaf to form a beautiful gift for your Mom.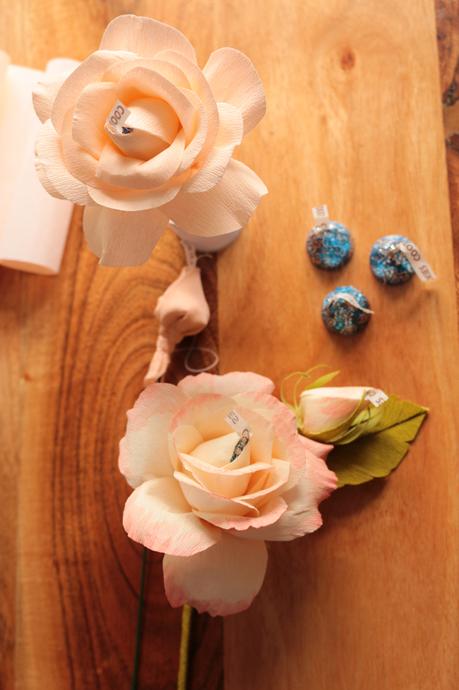 Wishing all the Mother's a beautiful Mother's Day.
 Do pin this using the following image for future refernce..

I am on instagram @paperflowersjude where I share tips and tricks and the latest so be sure to follow me there!
If you like my last year Mother Day Tutorial its here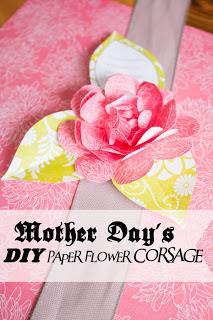 Do you love these Tutorials ? - Be sure to share them using the buttons below. Pin them onto your boards to refer back to them! Be sure to LIKE us here to get updates when I add more fascinating tutorials in 2016 ~ Follow me on pinterest to see the latest trends by clicking on the follow button below!
 Use these links to buy the supplies!