Religion of Pieces strikes again.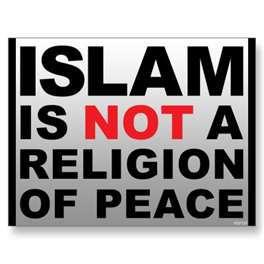 From Daily Mail: A mother and her three daughters were reportedly stabbed while on holiday in France because they were 'scantily dressed'. A knifeman attacked the woman and her three daughters, aged eight, 12, and 14, in the village of Garda-Colombe near Laragne-Monteglin, in south-east France, at around 10.30 yesterday morning.
The attacker, named locally as Moroccan-born Mohamed Boufarkouch, was later arrested on suspicion of attempted murder and remains in police custody. 
Local reports suggest the Boufarkouch attacked the victims because they were 'scantily dressed'. The victims are believed to have been wearing shorts and t-shirts at the time.   It is also understood that the victims were known to the attacker and his family as they were staying next door to each other in the holiday village.  The victims, who have not been named, were attacked while eating breakfast at the holiday village.
Local mayor Edmond Francou, told Le Parisien that the attacker was on holiday with his own family, including two children, from their home in Yvelines, near Paris.
At a press conference, the Prosecutor said so far there was no motive.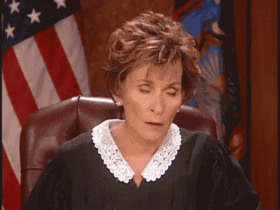 However local reports suggest the attacker had made references about the woman and children being 'too lightly dressed'. Jean-Marc Duprat, a deputy mayor for the nearby town, said the attacker was upset because the victims were wearing shorts and t-shirts. French TV channel TF1 said he 'may have acted out of religious motives'.
A small folding knife with a blade measuring from 8 to 10 centimeters was found at the scene.  Boufarkouch, who is now in custody, has been known to police for at least 15 years. He reportedly fled after the attack, leaving behind his family and his wife 'in tears'.  The mayor suggested Boufarkouch, who lives with his family in Yvelines, west Paris, could be 'pyschologically sick' and he is set to be seen by a psychiatrist today.
The eight-year-old victim was the most severely wounded in the attack and remains in a critical condition in hospital.  The mother reportedly suffered an injury to her sternum. French channel TF1 claimed the mother had helped the knifeman by bringing him medication when he fell ill on Monday.
Francois Hollande's deputy chief of staff Christophe Pierrel said: 'It is time to keep calm and let the investigators do their job.'
Karine Berger, member of the French National Assembly representing Hautes-Alpes, said she was shocked by the attack on a family holiday village. 'This tragedy affects us all by the age of the victims and the circumstances,' she said.
Laragne-Monteglin is 180 kilometers 110 miles northwest of Nice, where a Tunisian man killed 84 people last week by driving through a crowd on Bastille Day.
DCG