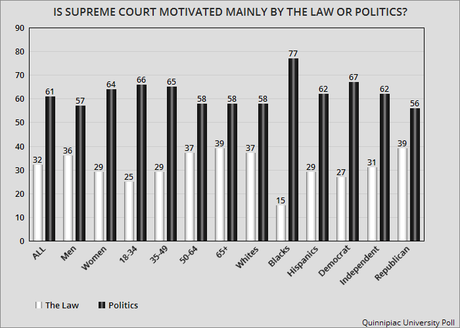 The chart above is from the recent Quinnipiac University Poll -- done between November 11th and 15th of a national sample of 1,378 adults, with a 2.6 point margin of error.
It shows that respect for the Supreme Court has dropped lately -- with a significant majority believing the court decisions are mainly motivated by politics -- not the law.
That's probably why most people think the court will overturn the Roe vs Wade decision -- something that most people don't want to happen (see chart below).