However, the term 'oligarchy' refers to any country dominated by a few affluent, often selfish or corrupt individuals. China, Russia & America are all examples of modern oligarchies.
Statistics and Facts about Oligarchs In General
The gap between the world's wealthiest 1% & the rest of us (often known as the 1 percent and 99 percent, respectively) is mind-boggling.
The vast bulk of the world's wealth is concentrated in the hands of a small group of people known as oligarchs.
Let's look at some statistics and information about oligarchs in general:
The word oligarchy (oligarchia) was coined by Aristotle, the ancient Greek philosopher, to describe the rule of the few when wielded for personal advantage.
The world's billionaire oligarchs' net worth has risen from less than $1 trillion in 2000 to more than $12.7 trillion in 2022.
Since 2014, the large bulk of oligarchs on Forbes' annual list of the world's richest people have come from the United States.
Following Vladimir Putin's invasion of Ukraine, there will be 34 fewer Russian billionaire oligarchs in 2022 than there were last year.
Following the Chinese government's crackdown on internet enterprises, there will be 87 fewer Chinese billionaire oligarchs in 2022 than there was last year.
Since its adoption of capitalism in the 1970s, China has been regarded as an oligarchy.
Since the demise of the Soviet Union in 1991, Russia has been called an oligarchy.
The United States of America (USA) is nowadays sometimes referred to as an oligarchy because of the extreme inequality and discrepancy in wealth distribution. With 735 billionaires totaling a combined $4.7 trillion, The United States of America (USA) has the largest number of oligarchs in the world.
Having 607 billionaires worth $2.3 trillion, China has the second-highest proportion of oligarchs in the world.
Because most oligarchs invest their money in publicly traded stocks and shares, their personal net worth might fluctuate significantly from year to year.
Elon Musk, co-founder and CEO of Tesla, is currently the world's wealthiest oligarch, with a net worth of $219 bn; he is followed closely by fellow American oligarch; the founder and CEO of Amazon, Jeff Bezos, with a net worth of $188 billion.
Only about 2,750 billionaires control about 3.5 percent of the world's wealth, however, oligarchs in countries classified as oligarchies can hold significantly more of the country's wealth.
For example, in America, the richest 1% of citizens possessed 38.5 percent of the country's wealth.
Many countries throughout the world slapped harsh economic penalties on Russian oligarchs in 2022 as a unilateral response to Vladimir Putin's illegal invasion of Ukraine and war there.
Oligarchs Statistics By Country
There are a large number of oligarchs living in various countries around the world.
Their vast financial and resource holdings enable them to exert direct influence on the governments in charge of their countries, to the point where some countries are classified as oligarchies: countries run by a few affluent elites for personal advantage.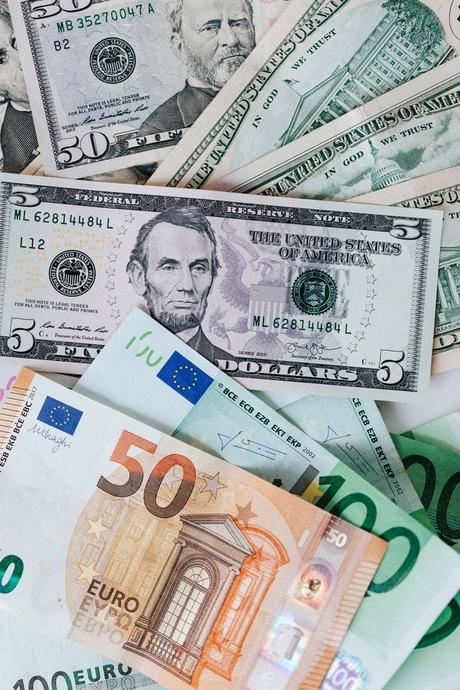 Image credit: pexels
United States of America (USA)
The United States has the most oligarch billionaires in the world.
Except for a brief period from 2010 to 2013, the world's wealthiest oligarch has always been an American.
Although America is still officially acknowledged as a democratic country, the economic gap between its population and its position as the nation with by far the most number of billionaires & oligarchs is causing it to be considered an oligarchy.
With a net worth of $219 billion, Elon Musk of Tesla is the wealthiest American oligarch (& the wealthiest oligarch in the world).
For a long time, Jeff Bezos of Amazon was the wealthiest American oligarch, and he is currently the world's second-wealthiest oligarch, with a net worth of $171 billion.
Having a net value of $129 billion, Bill Gates of Microsoft remains among the world's wealthiest oligarchs, according to Forbes.
After a disappointing year for the company's annual report, Mark Zuckerberg (Facebook/Meta) dropped out of Forbes' Top ten Billionaires ranking in 2022 for the very first time since 2016.
China
For a long time, China was thought to be a Communist country run by the citizens for the citizens (though practically it is far from the truth).
Owing to the adoption of capitalism in the 1970s, it is now considered an oligarchy.
Much of China's riches are based on industry and technology that has been outsourced to the big nation by other nations.
Zhang Yiming, the former CEO & chairman of TikTok (ByteDance), is one of China's wealthiest individuals, with $50 billion in net worth.
Russia
From 1917 to 1991, Russia was regarded as a Communist state (like China), but it is now classified as an oligarchy owing to the blatant corruption of its administration and its dependence on the authority of the affluent elite.
Alisher Usmanov is Russia's wealthiest tycoon and Vladimir Putin's 'favorite,' according to reports. He owns large stakes in iron, steel, and telecommunications, but he also gave the world Facebook through his $900 million investment in a fledgling firm in 2009.
Following their childhood connection with Putin, siblings Arkady & Boris Rotenberg were named heads of important national firms when Putin came to power.
Despite its connection with oligarchy, Russia only had two citizens in Forbes' top 100 billionaires in the year 2022, compared to the United States with 27.
Quick Links:
Conclusion: Oligarchs Statistics 2022
When compared to the small number of oligarchs alive today, they control a disproportionate share of the world's wealth. They control the majority of us because of our wealth. Oligarchies are countries such as China, Russia, Iran, and the United States.
Sources:
None of the sources are mentioned on the website from where the article has been paraphrased.