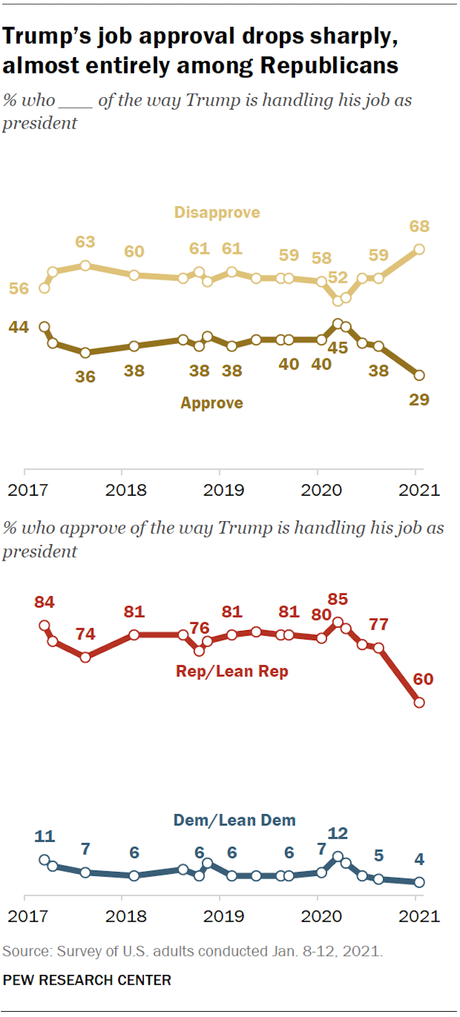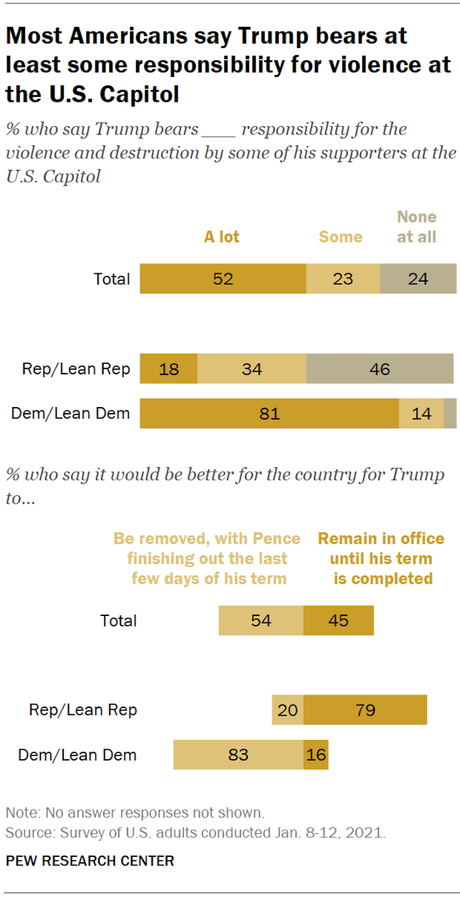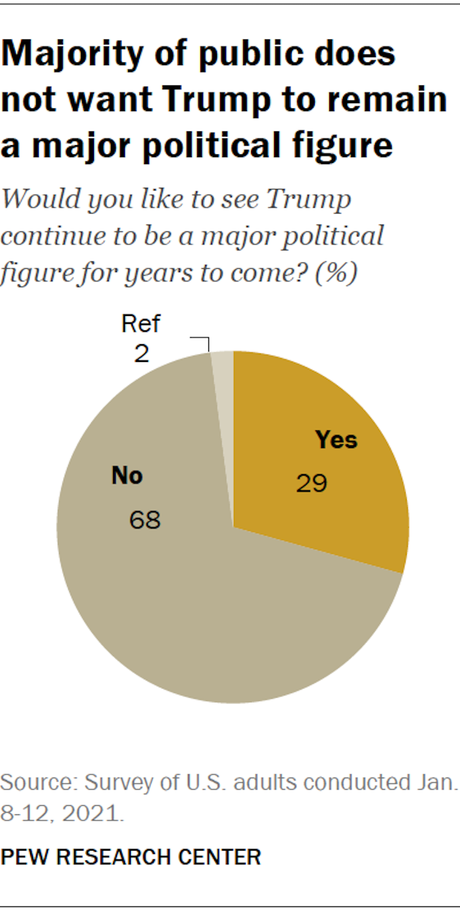 The three charts above are from the nonpartisan Pew Research Center. They questioned 5,360 adults nationwide between January 8th and 12th, and the survey has a 1.9 point margin of error.
It shows Donald Trump has a record 39 point net negative job approval (29% approve to 68% disapprove). It also shows that about 75% say Trump has at least some responsibility for the riot at the Capitol (53% a lot and 23% some). And 68% say they don't want to see Trump remain an important political figure in the future.
Trump's actions since the election have seriously damaged his political future.