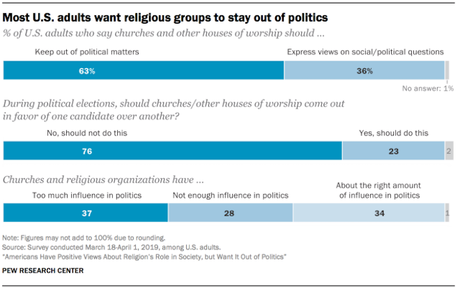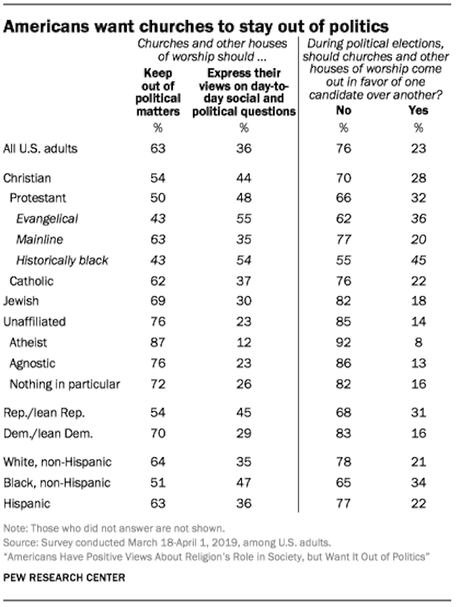 Should religious organizations and leaders give members guidance on politics? Should they tell them which candidate they should support (vote for)? There are those in this country that say yes. But most Americans disagree.
About 63% of the public says churches (and other houses of worship) should stay out of political matters. And a whopping 76% say those religious institutions should not come out in favor of one candidate or another.
Americans also believe that religion is losing influence in the country (although they disagree about whether that is a good or bad thing).
These charts are from a survey by the Pew Research Center -- done between March 18th and April 1st of this year. They questioned 6,364 adults nationwide, and the survey has a 1.7 point margin of error.