Moscow's Sheremetyevo Airport (SVO) has installed Skype-kiosks at the airport. They're free to use, at least for now, and the airport and Skype is conducting tests to see whether consumers will take advantage of the unique service.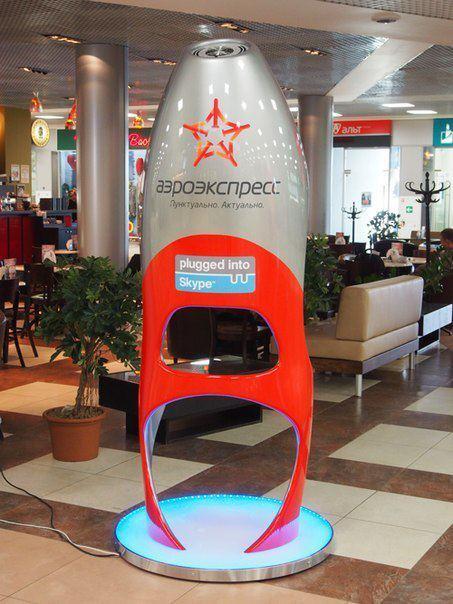 Found in the AeroExpress area, the video calls are free. The system is activated once someone steps up to the booth and types in their Skype user name and password to begin calls. The system automatically shuts down via interactive floor panels once there is no longer a human presence in the booth.
Calls are free worldwide as a convenience to travelers. One must have a login and password already registered with Skype in order to use the service.