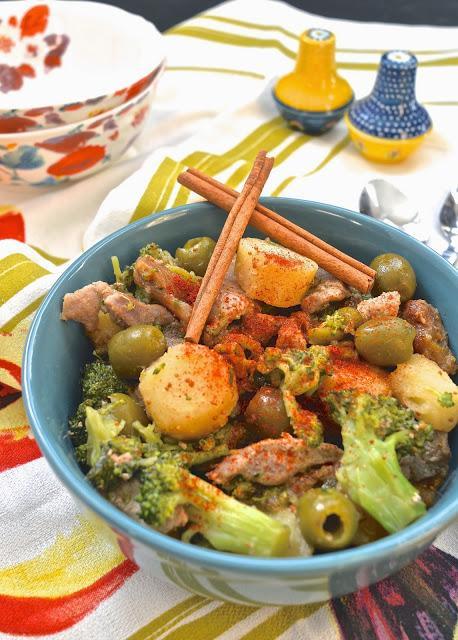 Hi friends! How are you this week? I hope good!
Once again I am sorry for the long time between posts. I am finally on the home stretch with all of my studying. I write my oral exams in 2 weeks in Ottawa. And then I WILL BE DONE! Hopefully. As long as I pass that is... Oh god I can't even think about not passing. Cue the anxiety attack. Ok let's not talk about that anymore... moving on...
Now I am going to talk about something I have never discussed here on the blog before. Politics. And before you go running, just bear with me for a moment (I will keep this brief I promise!).
Here in Alberta it has been a pretty crazy couple weeks when it comes to politics. If you hadn't heard our long raining PC government was recently overthrown by the NDP. This is a big deal people. Alberta has been a PC governed province for the last 40 something years. Now, I am definitely not a political person. Like. At. All. Honestly, usually I could pretty much care less (I know, I know, you can start shaming me now). But even this election had me interested. And I wasn't the only one. Voter turn out for this election was higher than it had been in years. And people finally decided they were tired of the PC government stealing tax payers money and using it to their own advantage. I won't bore you with all of the ridiculous things they did (and often got away with). But needless to say, they completely abused their power and somehow felt it was justified. There is nothing that bothers me more than people who feel entitled. Or who are arrogant. Arrogant and entitled. Pretty much the worst combination of personality traits if you ask me. Anyways, the reason I even brought up this whole political issue is because of the impact it may have on health care. As a physician who will be looking for a job in a couple years I am rather interested to see what this shift in power may bring. The NDP is known for focussing on health care and so hopefully this will work to my advantage! Fingers crossed.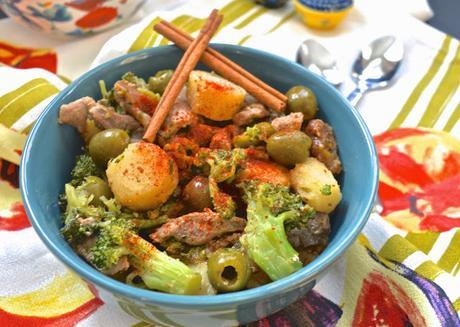 Ok on to more exciting things. Like the recipe I am sharing with you today. I have to admit the pictures don't really do this one justice. Because it is good. Like really good. I am still working on improving my photography skills when it comes to my recipes. Especially meat dishes. They seem the hardest for me to take pretty pictures of. Anyone have any suggestions for me?
Anyways, the combination of olives, coconut, figs and spices in this dish just somehow works. And it is also really easy to make. You only need a couple of kitchen tools to make this one happen: a knife, a peeler and an electric frying pan. That's it. And this recipe is filled with vegetables. A tasty, healthy, one dish meal. You can thank me later.
And while I have never actually been to Morocco, in my dream world this dish tastes similar to the food you would find there (please don't burst my little bubble if I am completely wrong). One day I will make it over to that part of the world. One day...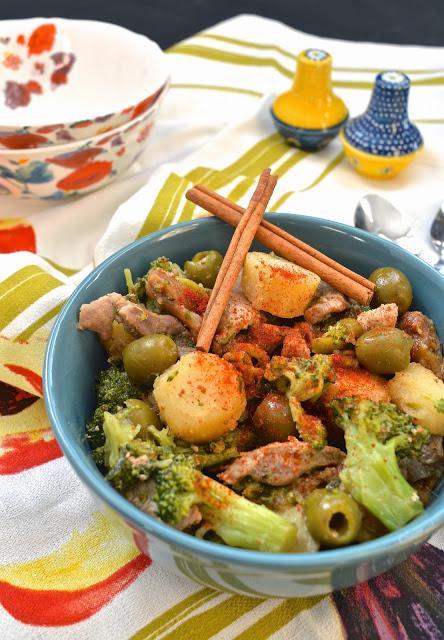 And before I run away I have one more very exciting thing to tell you about. Have you heard about the Paleo Autoimmune Bundle? This is the very first bundle to focus on exclusively autoimmune protocol-friendly resources! And it contains
all
of them!  Yes, every single AIP e-book ever created--including cookbooks, meal plans, and guides--are included in this bundle!  Even better, this bundle is full of lifestyle guides to help you tackle all the other stuff too, like stress management, sleep, body image, and movement.  Need help troubleshooting the autoimmune protocol?  Then you'll love the collection of included e-books that takes you beyond the basics to help you hone in on root issues and regain your health. Dr. Sarah Ballantyne, autoimmune expert and author of
The Paleo Approach
has personally vetted every single resource included in this bundle. The Autoimmune Wellness Bundle is quite simply the best AIP resource out there.  And it's only available from May 20 until May 25! For more information please click here and keep reading below.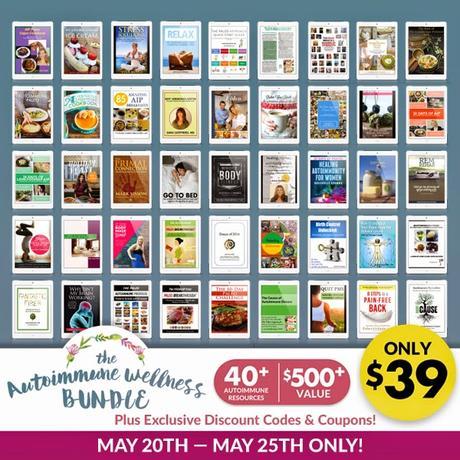 The Autoimmune Wellness Bundle features 45 e-books and 26 discount codes for just $39. That is over 92% off what you would pay if you bought each e-book separately! Plus, you could save hundreds more dollars by taking advantage of the coupon codes!
Included in this bundle:
·

  
15 AIP Cookbooks and Meal Plans (total value $188)
·

  
15 Lifestyle and Exercise Guides (total value $207)
·

  
15 Beyond the Basics e-books (total value $136)
·

  
9 Brand-new e-books
·

  
Best of AIP Cookbook
, exclusive to this bundle!
      And if you buy the bundle you are automatically entered to win a new giveaway every single day.  That's six amazing giveaways, each with fabulous prizes including two chances to win a Kindle Fire HD and the grand prize of an All-Expense Paid Trip for Two to Paleo F(x) 2016 worth $2600! Act now for the best chances to win!Every giveaway is international and no restrictions apply!No purchase necessary. To learn more please click here. 
Alright everyone that's it for today. I hope you like the recipe! And as always I would be thrilled if you visited my social media pages onInstagram,Facebook
, 
Pinterest and Twitter.  
Until next time, happy eating! 
Ingredients
2 TBSP fat of choice (I used bacon fat, but coconut oil or butter can also be used) 2 lbs free range, ethically raised pork stir fry meat2 TBSP diced chives (or 1 small onion, diced)1/4 tsp sea salt 
1 lb parsnips, peeled and chopped3 cups chopped broccoli 8 dried figs, cut into quarters and stems removed1 can organic green olives plus the juice (I used this brand) 1 cup bone broth1/2 cup full fat coconut milk (I recommend this kind) 8 large mint leaves, diced or ripped into pieces2 cinnamon sticks 
Directions
1. Place your electric frying pan on the counter and turn on to 250F2. Add the fat, pork, salt and chives to the pan3. Cook for a few minutes, stirring occasionally, until the pork is browned on the outside4. Add the remaining ingredients to the pan5. Cook for another ~15 minutes, stirring occasionally, until the vegetables are the texture you desire6. Remove from the heat, serve and enjoy!
Print Recipe
Sign up for the Pure and Simple Nourishment newsletter: