ChristianNews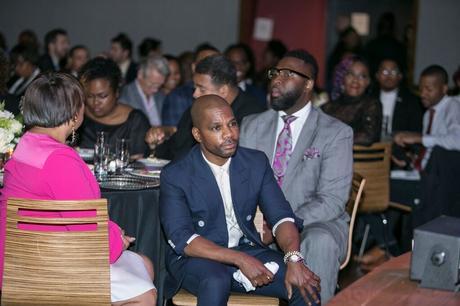 I have more pics from yesterday's National Museum Of African American Music (NMAAM): My Music Matters A Celebration Of  Legends Luncheon where gospel icon, Kirk Franklin was honored, along with Ms. Patti Labelle and more.  I told you earlier that Tamela Mann paid tribute to Franklin at the event, and LeAndria Johnson paid tribute to Labelle with a show stopping rendition of "You Are My Friend"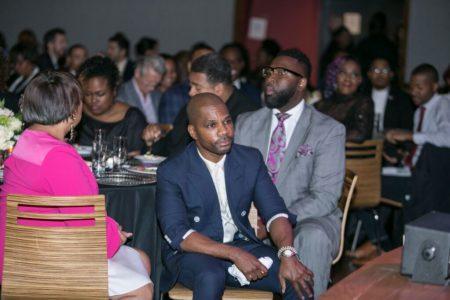 Kirk Franklin spoke about the future of the museum keeping the music alive.
"Music and the history of black people has always done that and so I hope that we will continue to do it with integrity and with excellence," said Franklin.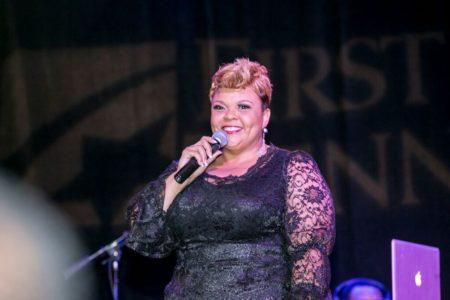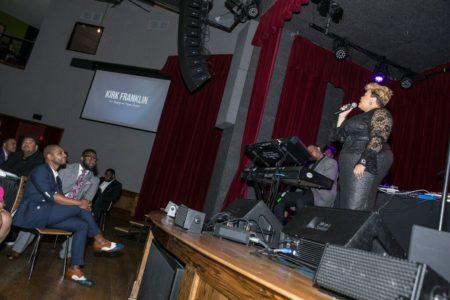 Tamela Mann paid tribute to Franklin with a rendition of "Precious Lamb of God"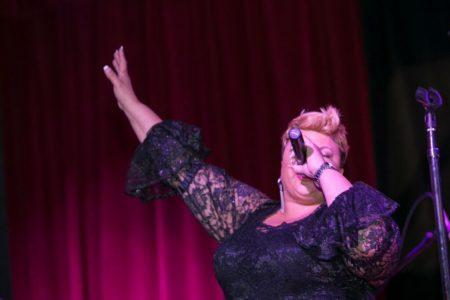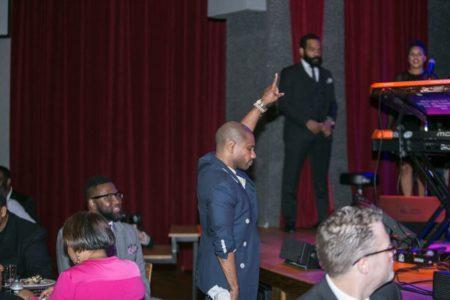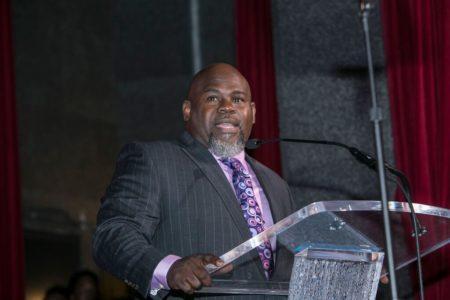 Actor/comedian David Mann served as host, and music executives Phil Thornton of RCA Inspiration and Catherine Brewton (with her fierce self)  of BMI served as co-chairs.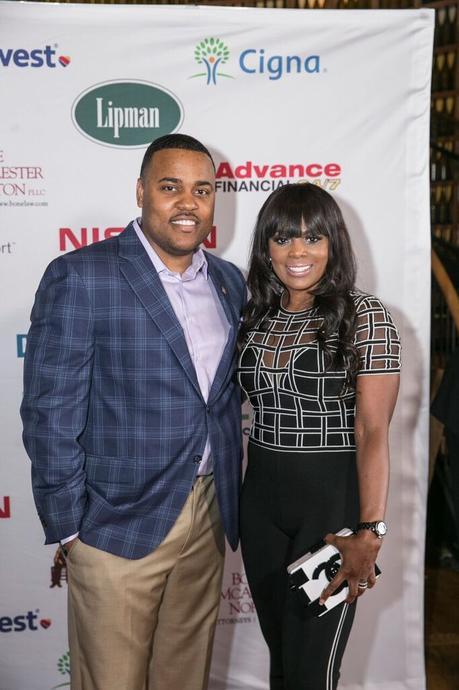 LeAndria Johnson had Patti Labelle on her feet during her tribute to the legendary singer.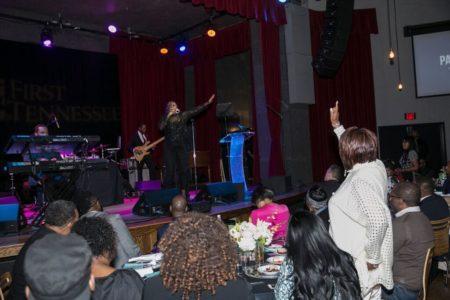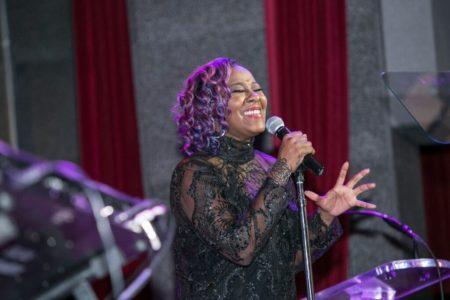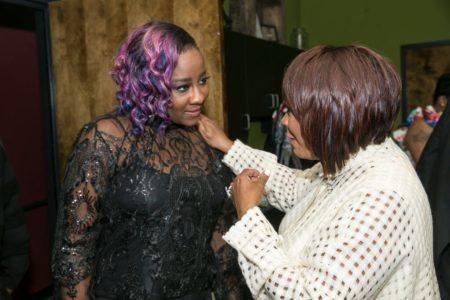 I can only imagine the wisdom Ms. Patti is pouring into LeAndria.
The luncheon is held to benefit the Museum's educational programs, such as FromNothing to Something, a series of one-hour workshops that educates students in grades 3-8 about the innovations used to create music by memory, and Sips & Stanzas, a social networking event that provides adults with an opportunity to experience sounds from emerging artists and participate in engaging discussions about American's music culture.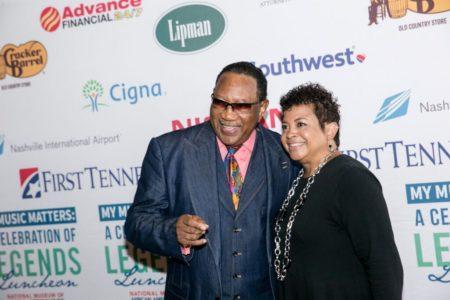 The legend himself, Bobby Jones was also in attendance.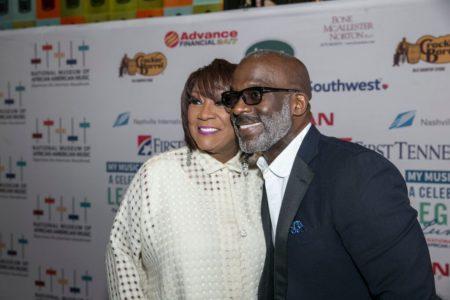 BeBe Winans (who's working on new music)  was also back in Nashville to show his support for the honorees. Here are a few pics from the red carpet arrivals: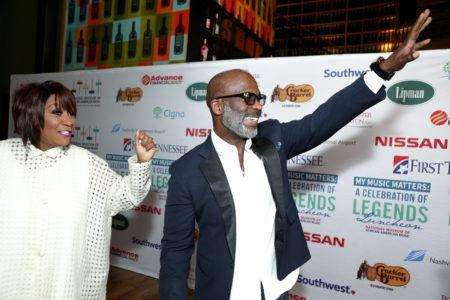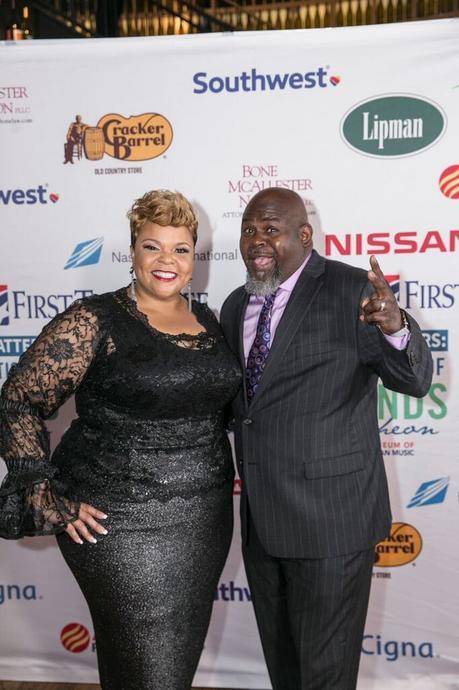 It's never a dull moment with David Mann… And Tamela honey, you are SNATCHED!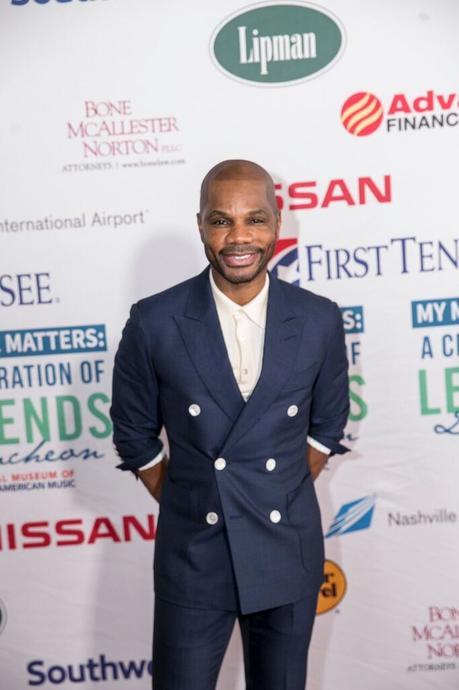 Honoree Kirk Franklin on the carpet.
The National Museum of African American Music  is set to open its doors in 2019. It is to be the only museum dedicated to preserving the legacy and celebrating the accomplishments of the many music genres created, influenced, or inspired by African Americans. Being built in Nashville, the Museum integrates history and interactive technology to share the untold story of the American Soundtrack.   
Pic Credit: NMAAM