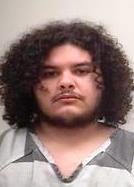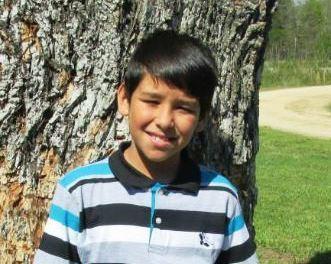 Local news
The half-brother of a Collinsville teenager shot and killed on Sunday in what was initially considered an accidental shooting has been charged in the boy's death.
Austin Lane Buchanan, 20, is charged with reckless manslaughter in the death of 13-year-old Eli Luis Estrada. He is being held in the DeKalb County jail in lieu of $50,000 bond. 
Buchanan allegedly shot Estrada with a .38-caliber revolver that belonged to the boy's grandmother. Estrada was killed in a home on County Road 51. 
DeKalb County District Attorney Mike O'Dell said in a news conference shortly after 11:30 a.m. Thursday that Buchanan was charged following additional investigation into Estrada's death. AL.com's news partner WHNT broadcast the O'Dell's remarks in a live stream on its website.
"It is no longer considered an accidental shooting," O'Dell said in the news conference.
The prosecutor and DeKalb County Sheriff Jimmy Harris declined to go into details of what led investigators to charge Buchanan, but O'Dell said that his office had received confidential information that led detectives to take another look at the shooting.
"It goes way beyond a standard that we would consider accidental," O'Dell said.