Yikes! It's been a long time since I've posted images from my Summer 2010 trip around Europe, and I still have a lot to go! Today I'm sharing some pics from Regensburg, Germany, and Salzburg, Austria. Unfortunately it was raining most of the time we were in both cities, so our pictures aren't that great. Regensburg is located in the region of Bavaria. Saying that it's a charming medieval city is an understatement. The city has seen it's fair share of history, in fact the first settlements found in the city date back to the Stone Age. Radasbona, the Celtic name, was the oldest name given to a settlement near the present city. In 1135–1146 a bridge across the Danube, the Steinerne Br端cke, was built. This stone bridge opened major international trade routes between Northern Europe and Venice, and this started Regensburg's golden age as a city of wealthy trading families. Regensburg became the cultural center of southern Germany and was celebrated for its gold work and fabrics. (via Wikipedia)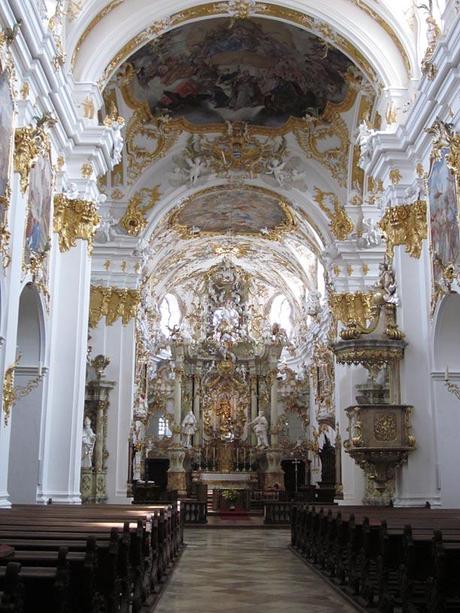 An amazing Baroque church we happended to stumble into.  The exterior was very unassuming.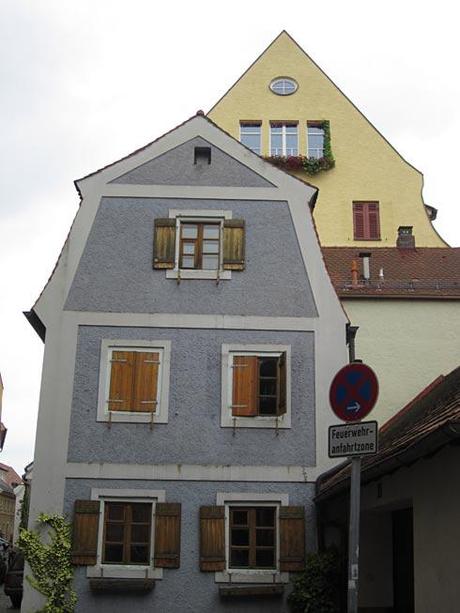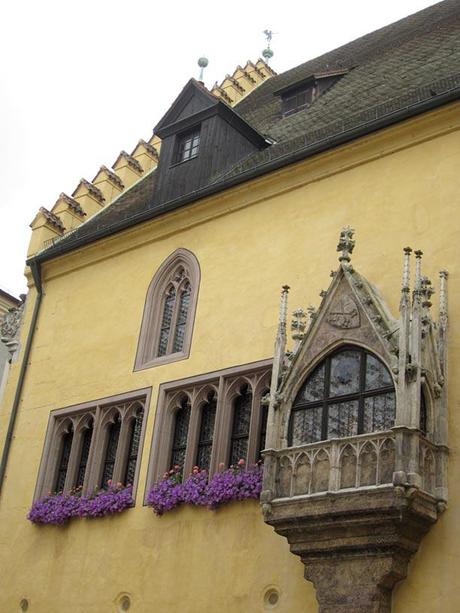 Talk about a window seat.  How beautiful is that?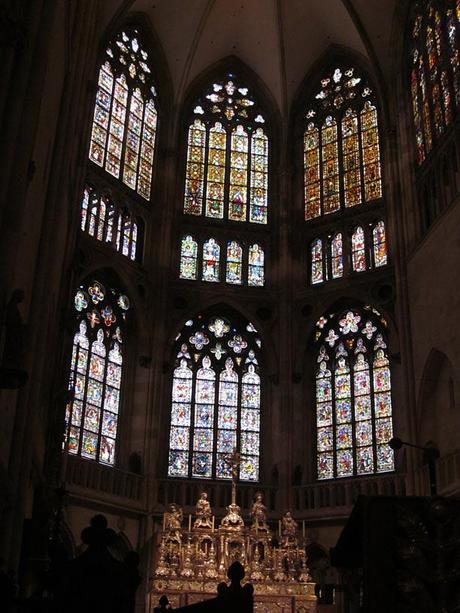 The stain glass windows in the gothic Dom Cathedral were gorgeous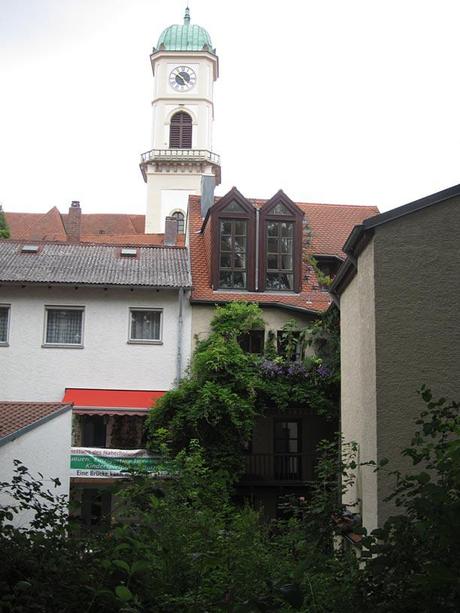 Salzburg is probably best known these days for the setting in "The Sound of Music." However it was also the hometown of Mozart, boasts amazing Baroque architecture, and is framed by the amazing Alps.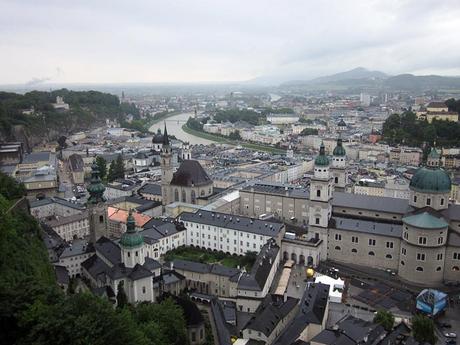 We probably got the worst weather of our whole trip in Salzburg.  It more or less was a steady hard rain throughout the whole day.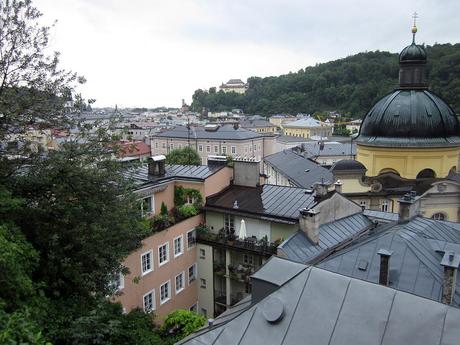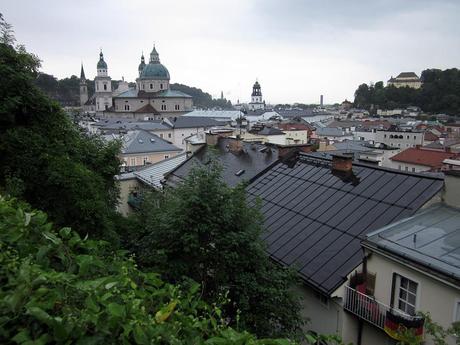 The three above view are from the hike up to Hohensalzburg Castle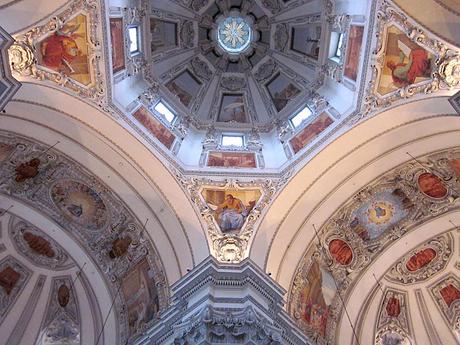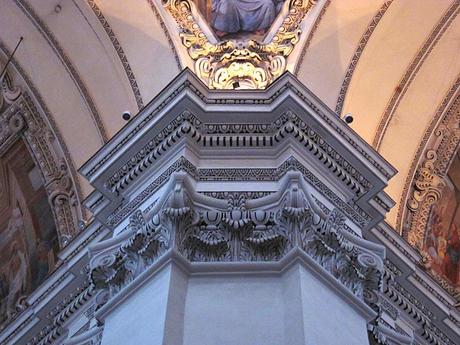 Views from inside the Salzburg Cathedral (you can see it's green domes in the above city view images)
I thought the capital detail was really unique.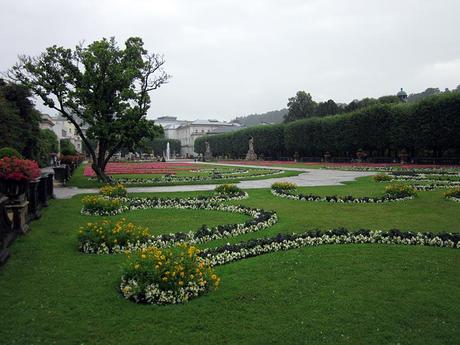 Mirabell palace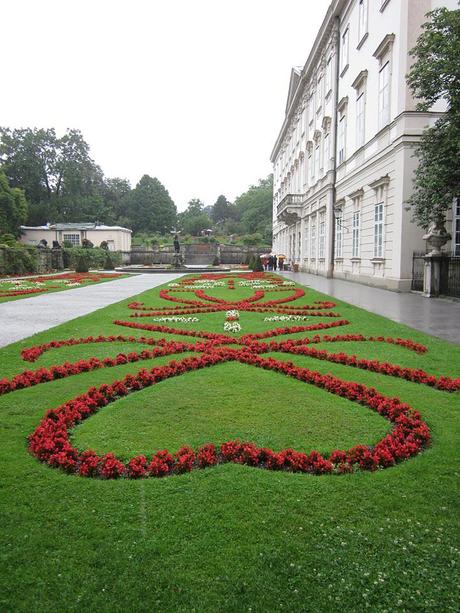 Amazing gardens abound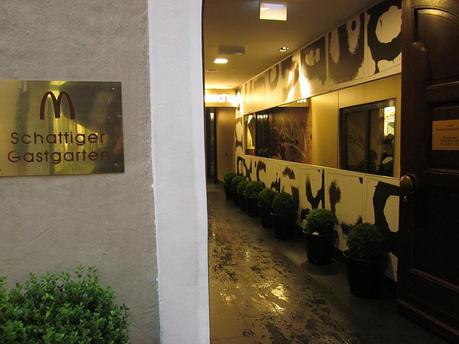 Possibly one of the world's most elegant McDonalds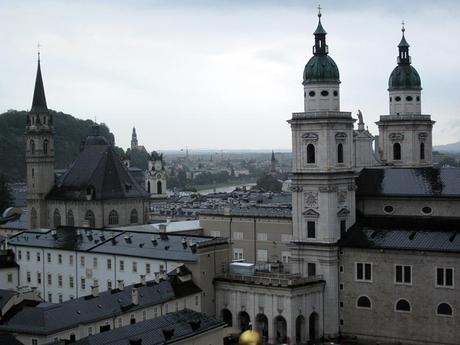 Closer to the cathedral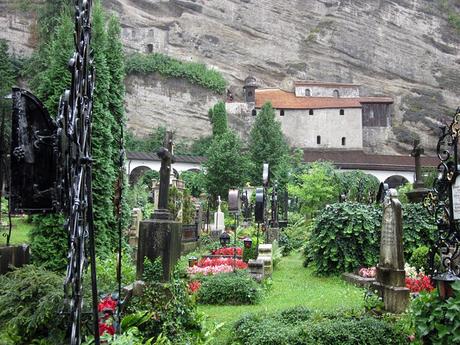 St. Peter's Cemetery and Catacombs is a really special site.  You can see the catacombs built into the rock face.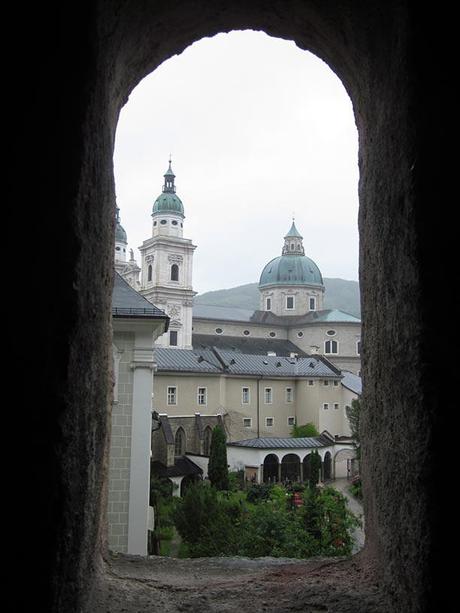 A few of the Cathedral from within the catacombs.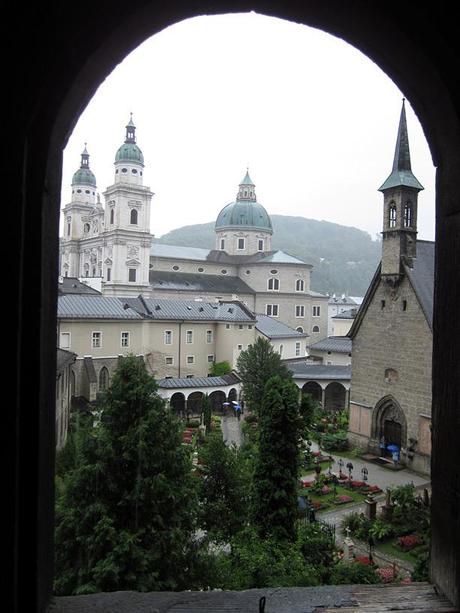 St. Peter's, the Cemetery, and the Cathedral as seen from the catacombs.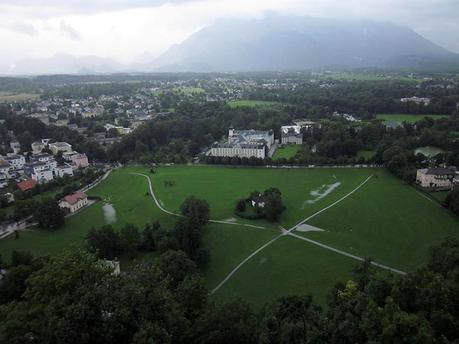 You can read more about Salzburg here. As always - thanks to my boyfriend Chris for these gorgeous photos.
Here's that list again of all my posts from our travels that I've posted -

Spain
•Introduction to my European backpacking trip and a list of places we visited
• Galicia - Baiona and Isle de Cies
• Galicia - the coast, some charming vineyards, and Pontevedra
• Santiago de Compostela and gorgeous hidden beaches
• Gorgeous mountain lakes of Picos de Europa
• Stunning mountains - Picos de Europa
• Bilbao and San Sebastian
• Beautiful Barcelona
• The amazing Sagrada Familia Cathedral in Barcelona
• Art Nouveau dream house by Gaudi in Barcelona

Italy
• Not to miss - the gorgeous rocky coast of Italy's Cinque Terre
• More from my summer traveling Europe - amazing Rome
• From my summer in Europe - amazing Pompeii
• Turquoise ocean and vineyards on cliffs - the amazingly stunning Amalfi coast
• My Summer in Europe: Pictures from lovely Florence, Italy
• Enchanting Siena
•Venice
•Lake Como, Italy
Switzerland
•Jungfrau region, Switzerland, Part 1
•Jungfrau region, Switzerland, Part 2
Germany
• One of my favorite cities from my European backpacking trips - Ulm, Germany
• Lake Constance
• Cute HOUSE Overload - the charming medieval homes of Germany's Romantic Road