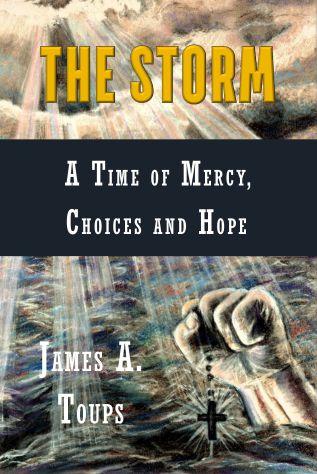 You'll feel the humidity and the scent of magnolia in the evening as you read. Tourists and visitors to New Orleans may know of Pontchartrain, beignets and café au lait, legendary jazz and crawfish boils, and these icons are just one facet of James Toups's backdrop for a richer account of faith and family - and of storm survival. You'll feel the humidity and enjoy the scent of magnolia in the evening as you walk through life with individuals from different generations, and you'll be reminded of life's important and lasting lessons.

Worthwhile read. Mr Toups and I were (in the early 80's) in a management trainee program in NOLA. He stood out as both a gentlemen and moral man. He was smart, funny and sincere, as he is in this book. This was a great story. Thanks for such inspiration, Jay! Congrats!

God is good. Thank you, Jay Toups, for a book filled with the hope and promise only God can provide! It reminds us that we are one...we share memories, past and present of those who have influenced and encouraged us along the trials of this journey called life. Absolutely enjoyed this book!

A must-read for anyone serious about their spiritual life. WOW, I was blown away by the amazing stories in this book! Easily relates to our own lives and our spiritual journey towards Heaven. A great storyteller is this Mr Toups!

Five stars!! I just finished reading the book and it was great.
(Source: Amazon)