Long known for producing leading coastal California wines, Monterey County is now emerging as one of the Golden State's most compelling destinations to discover locally inspired independent breweries. A staple of the Pacific Northwest, craft beer is currently drawing large numbers of travelers to the West Coast as beer enthusiasts plan trips to visit craft breweries for limited-production, hard-to-find creations only available in the regions where they are brewed.
Monterey County's independent breweries are currently each producing as much as 40 to 50 new beers a year, turning the region into a bucket-list destination for beer enthusiasts year-round.
Monterey County's breweries draw inspiration from the history and terroir of the region, including the newest addition, Carmel-by-the-Sea's Yeast of Eden, which opened in January 2019. From Monterey, local brewer JC Hill and his team at Yeast of Eden produce locally inspired, terroir-driven beers.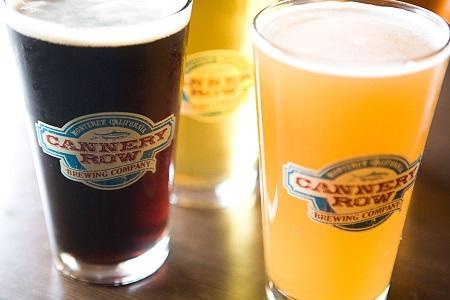 The popular Saison Apothēca has notes of floral hops, citrus and a stony minerality, a trait that is often celebrated in Monterey County wines and attributed to the region's coastal locale.
"Monterey County is the ultimate destination for travelers looking to experience some of the best craft beers on the West Coast and sample them in cool, relaxed settings," said Tammy Blount-Canavan, President and CEO of the Monterey County Convention & Visitors Bureau.
"Beer lovers are joining wine enthusiasts as loyal visitors to Monterey and discovering the vast diversity in flavor, style and fermentations of Monterey craft beer."
The next opening is the much-anticipated Other Brother Brewery, set to open in Seaside later this year, from Evan Loewy, Michael Nevares and Kevin Brown. Loewy is a Monterey native, currently managing Other Brother Olive Oil in San Francisco.
The opening of the brewery is leading the renaissance of Seaside, as other businesses and retail ventures plan to open throughout 2019.
Monterey County Emerges As A Top Destination For Locally Inspired Craft Brews
The breweries and brewpubs below are establishing Monterey County's identity as a prime destination for constantly evolving local, creative and flavorful beers.