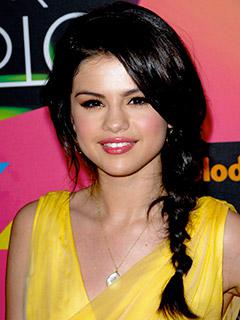 Selena Gomez is growing up, one small step at a time.
The Disney Channel starlet — and girlfriend to pop sensation Justin Bieber — stars in the upcoming film "Monte Carlo," alongside Leighton Meester and Katie Cassidy. A sweet, teen-centric romance set in Europe, Gomez's character gets mistaken for a spoiled celebrity, and then whisked away on the trip of a lifetime.
Of course, it's not so simple, and boys get involved, rounding out the film's coming of age blueprint. It's a step toward breaking away from her teen niche; in another non-Disney role, Gomez featured in "Beezus and Ramona" last year.
Meester is coming off two solid film credits, taking a supporting role as an up-and-coming country singer in the Gwyneth Paltrow vehicle "Country Strong," and in February starring in "The Roommate." She's also in discussions to join the new Adam Sandler/Andy Samberg film, "I Hate You Dad."