ChristianNews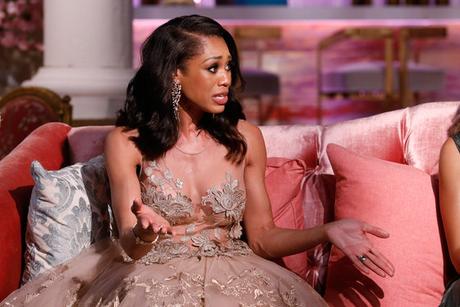 Real Housewives of Potomac newcomer, Monique Samuels recently discussed part 1 of the reunion show, where  she explains that she tried to take the high road with the ladies, but  Gizelle Bryant, wouldn't let her be great so  she decided to get some stuff off her chest.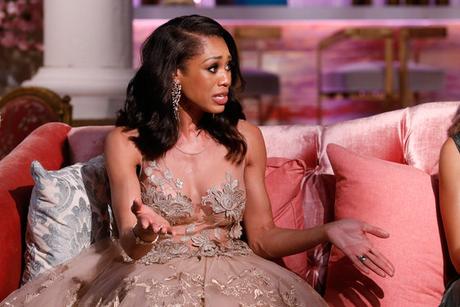 After an entire season of her feeling like Gizelle was calling her a gold-digger, Monique  took a dig at Gizelle's source of  income from ex husband, Pastor Jamal Bryant.
"I would much rather be associated with my husband and his wealth," Samuels said, "than ten percent of the tithes and offerings from church or whatever supports you."
Monique opened up about why she made the comment recently during an interview.
 "All season long, she had so much to say about my finances. She's counting my houses and cars. I had to watch her all season draw this conclusion of me of this person that I'm not. That irritated me more than anything. So when Andy asked about hypocrisy, I said yes—she is such a hypocrite. You're living off your ex-husband who is a pastor who gets his income from other things and the church. So if I have all my wealth because of my husband, you have all of yours because of ten percent of tithes and offers in the church."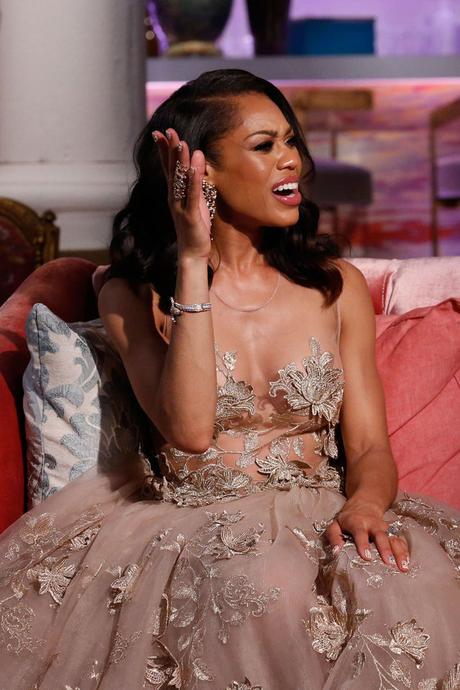 If we think Monique wasn't letting Gizelle make it during part 1 she teases that we will see even more during part 2 when it airs Sunday night.
"We'll see even more in the second half," she said. "I had a lot to get off my chest. The first part of the reunion was just a glimpse, it was half of my chest."