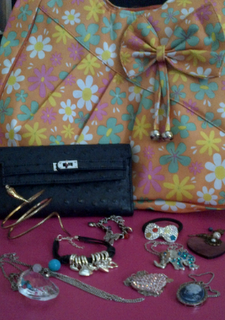 Beautiful purse in the backgound, perfect for summer!
I wanted to share with everyone an amazing online shop, run by an amazing woman called "Monica's Fantabulous Fashions!!!". Monica has an awesome selection of jewelry, handbags, clothes, fascinators, and lots more. You can check out her website 
here
 and like her facebook page here and don't forget to check out her store policies here. Mon is ALWAYS such a pleasure to deal with, her customer service skills are AMAZING and you will be hooked after one order!!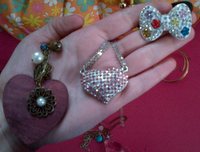 Necklace, Necklace, Ponytail holder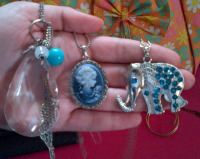 3 Necklaces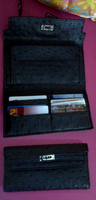 Lovely Wallet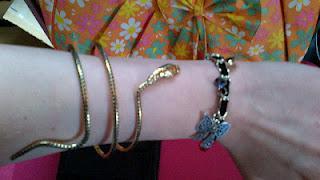 Snake bracelet, Charm Bracelet
These exact items may not be in stock 
anymore but I'm sure if you look through her albums on facebook or browse through her store you will find something you love! I can't say enough about how awesome Mon is and how awesome her products are. You need to go see for yourself!