Mongolian Beef with savory onion on top of crispy fried rice vermicelli noodles give an old-school touch to a Chinese restaurant classic.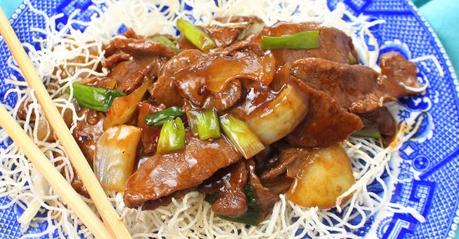 Mongolian Beef
By Sue Lau | Palatable Pastime
Mongolian Beef is my recipe of the day with the blogging group "From Our Dinner Table". We meet weekly to post on various subjects and the topic of the week is "All about the Onion".
For my recipe, I decided to make Mongolian Beef, which is a retro Chinese restaurant favorite of mine, stir-frying slices of velveted and marinated beef with tons of onions and scallion. This is then served on top of a bed of crispy fried rice vermicelli (meehoon) noodles for the ultimate crunch.
Velveting, as I mentioned, is a technique in which beef is coated with corn starch before it is fried to help tenderize it. If you ever see a menu listing that mentions "velvet" that is exactly what is going on there.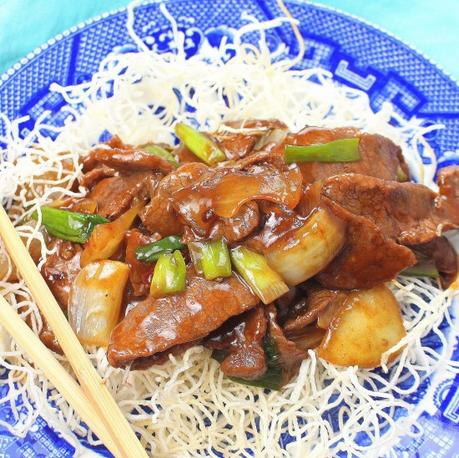 Of course, in recent years, most restaurants get cheap and won't give you the fried noodles, even though it always came that way. But I always loved it and they are easy enough to make.
I am reminded of how General Tso's always used to come with broccoli that is now mostly missing. Or the worst: sweet and sour that will appear with no veggies or fruit at all. Pfft.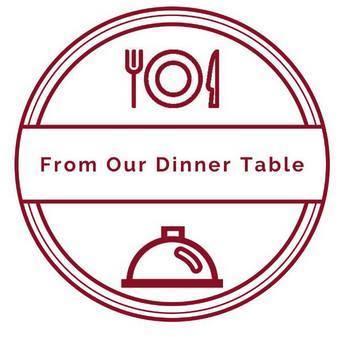 All About the Onion
We share Recipes From Our Dinner Table! Join our group and share your recipes, too! While you're at it, join our Pinterest board, too!
Mongolian Beef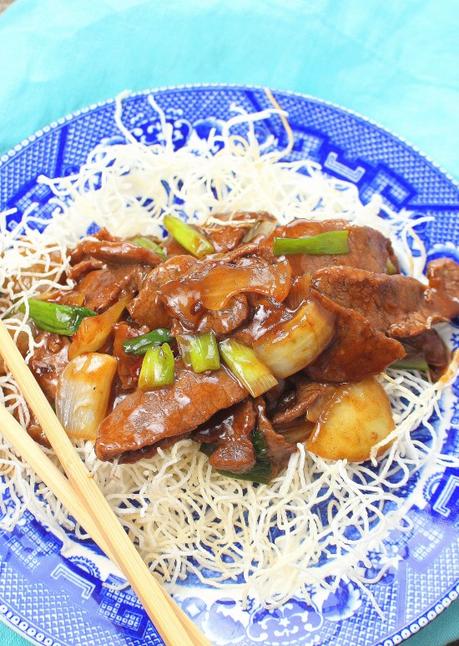 You Might Also Like:
More Oniony Recipes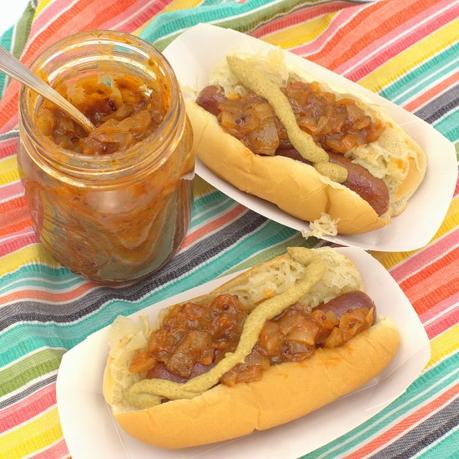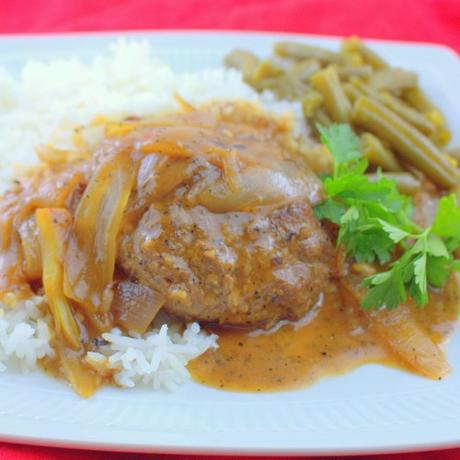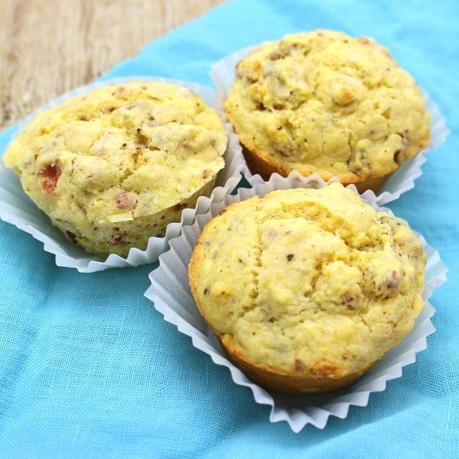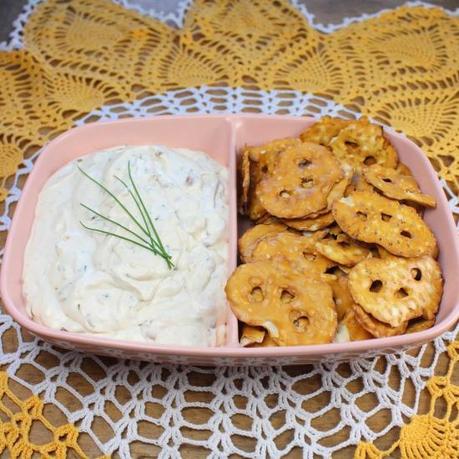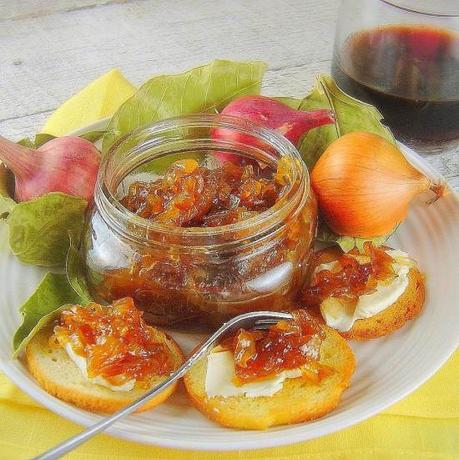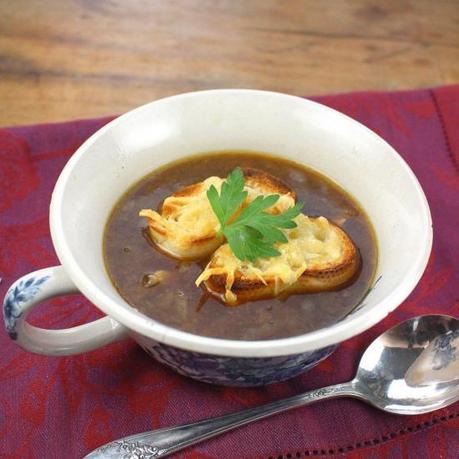 This one is the full platter of Mongolian Beef- which I put in the middle and surround with the noodles. If the noodles get wet from the sauce, they don't have long before they go limp, so be careful.

Mongolian Beef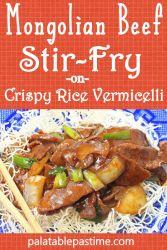 Mongolian Beef