How the Search for Home-Based Work Inspired a Business and Launched a Mompreneur's Career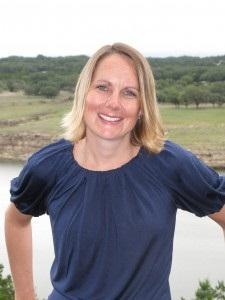 "Local-area mompreneur makes $154,000 a year working 20 hours a week from home! Find out how you can, too!" "Work from home and make $90 per survey!"
Seeing ads like these is inevitable when searching for work-from-home opportunities online. Wannabe work-at-home parents have to sift through online scams and tons of information without actual opportunities before they can find legitimate home-based work opportunities. Holly Reisem Hanna, who began searching for home-based work shortly after the birth of her daughter in 2007, experienced this phenomenon firsthand. After weeks of drudging through the usual online muck, Holly had a light-bulb moment that would change her life and ease the search for those looking to work at home – she would, as Holly says, "Create a one-stop-shop, where women can find all of the information they need to work at home!"
Thus, The Work at Home Woman was born; an online resource that researches and posts legitimate home-based job opportunities and provides comprehensive guides on how to get started in work-at-home industries from virtual assistant to franchises to blogging. Since launching in 2009, the site has grown to include a forum for work-at-home moms and women to share their expertise, an eBook that guides wannabe bloggers and mompreneurs to success, and an award-winning blog that offers actionable tips on everything from how to build your home-based business to balancing work-family life.
The busy Austinite and mompreneur sat down with CW Highlights to share how she managed the nuts and bolts of her business when she first started out and offer insights into what it takes to be a successful mompreneur.
Running a website can be a huge task – you have to be part web developer, SEO expert, writer, researcher, web designer, etc. When you decided to start The Work at Home Woman, how did you manage taking on those roles?
When I initially got the idea for The Work at Home Woman, I decided to take things really slow. I did tons of research, slowly wrote the content for the site, and 13 months later hired a graphic designer to create a custom website design for me. I had never worked with a graphic designer before and my first experience ended up being a disaster, as I paid for all of the work upfront and was left with an incomplete, non-working site. After thoroughly checking out new candidates, I found a wonderful web programmer to complete the rest of the work; in fact, I still work with her today. Besides having a web programmer, I also have a graphic designer and a virtual assistant that I use to manage various tasks. I try to focus my time on the areas that utilize my strengths.
 There are tons of websites targeting moms who want to work at home and mompreneurs. When you first started out, what marketing tactics did you use to compete in such a crowded field?
First and foremost, I always try to deliver the best content for work at home women – this includes whom I let advertise on the site. I receive tons of advertising requests, but if a company has negative reviews, I will deny their inquiry. I always want to protect my readers from scams, pyramid schemes and other unethical business systems. Secondly, I made sure to market my business a little bit every day.
How did you fund launching The Work at Home Woman?
I've been very fortunate to be able to work from home since December of 2007, for a company called American Writers and Artists, Inc. When I first started out with them, I performed marketing research and affiliate acquisition. Today I manage all of their social media campaigns and assist with other marketing tasks.
 What is a typical workday like as a mompreneur?
Since my schedule is so flexible, each day is a little different. While I wake up at 5:45 a.m. each morning and bring my daughter to school each day, how I spend the rest of the day varies greatly. Some days I'll attend school functions, other days I'll run errands or take a barre class, but I typically work 30 hours a week. I try not to work at night or on the weekends, but it just depends if I'm able to complete everything that I need to get done during the day.

 I read an article recently that entrepreneurs (and mompreneurs) on average work 120 hours per week to get their businesses up and running, and then subsequently average an 80-hour workweek. You've mastered running a successful business with a 30-hour workweek. Do you think the number of hours a mompreneur puts in to a startup directly affects the success of that startup?

Yes, with any business you need to do your due diligence and research the trends, the market, your target audience, your competitors, etc. Basically you need to have a business plan in place so that you can be successful. Even though I only work 30 hours a week, I spent 15 months writing content and doing research before I ever launched the site. I knew exactly how I was going to monetize, market, and grow my business. While some individuals may be able to fly by the seat of their pants, the majority of successful business owners are the ones that do their homework up front. Being thorough and putting in the time while getting your business up-and-running is what contributes to being able to work fewer than 40 hours per week, assuming everything is running smoothly.
What is the biggest challenge of being a mompreneur?
I would say learning how to manage it all. Being an online publisher takes a lot of work and there is always something more that can be done. I live by my day planner and daily to-do list, without them I'd be lost. I also have to know when to say no, I only have so much time, so I constantly have to reprioritize my goals.
 You were named one of the top 10 bloggers to follow this year. How do you come up with article ideas for your blog and keep content fresh?
New ideas are always popping into my head, so I keep a running list of topic ideas that I'm able to pull from. I also look at my analytics to see what keywords are being searched for and to see what areas would help my readers. I also have a terrific team of regular contributors who really help to diversify the content greatly.
 I'm sure you're well aware of Marissa Mayer eliminating telecommuting at Yahoo!, a move that seems to be part of a trend among large tech companies. Do you have any thoughts on this shift away from flex-jobs and its impact on parents and other mompreneurs?
Obviously, I'm a little biased when it comes to this issue. I don't agree with her decision, I think it's a one-size fits all solution to a problem that Yahoo needed to address a long time ago – and that is holding their employees and managers accountable. I don't think everyone should have to suffer the consequences because there were a few individuals who abused the privilege and others who let it get out of control. Contrary to popular belief, it has been shown over and over again, that working from home actually increases productivity and employee satisfaction – two areas which any company could benefit from.
How does this trend impact parents and mompreneurs? Honestly, I don't think this is the trend. From what I'm seeing, more and more companies are embracing telecommuting, and parents who want more control over their lives are either seeking better companies to work for or they're launching their own freelance businesses. In fact a recent study done by Intuit projects that by 2020 more than 40% of the American workforce will be freelancers and contractors.
What are your future plans for The Work at Home Woman?
I have lots of really great ideas going through my mind, so you'll just have to wait and see!
We certainly can't wait to see what's next! CW Highlights tips its hat to the successful mompreneur for her sharing her story and insights into The Work at Home Woman.
Are you a mompreneur? CW Highlights wants to hear your story! Contact me directly at [email protected]