New to little Indiana? Subscribe for free to my RSS feed. Thanks for stopping by!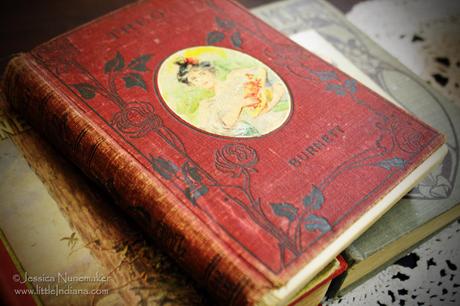 Wakarusa, Indiana Florist
little Indiana
Wakarusa, Indiana
There's more than flowers in this mom and pop shop!
Mom and Me Florist
Stepping inside we were both surprised at the antiques! More than a florist, there are gift items and really sharp Indiana antiques galore. Who knew?
Here, there, and everywhere, you'll pass by many interesting pieces as you make your way to the back counter.
This is a very large and spacious shop–you'll find plenty to appreciate!
Indiana Antiques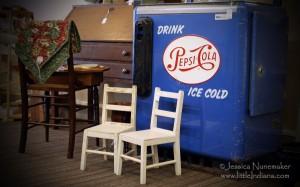 Wakarusa, Indiana Florist
It's a first for little Indiana. You don't see too many antique and floral shops in Indiana towns but it really works.
Unlike a junk shop where things are dusty and need a bit of TLC, everything in Mom and Me Floral Boutique that I could see was in great shape.
More than just antique books and old china teacups, there were several furniture items. I was surprised to see a dining room set that looked just like the one my grandma once had!
Go There
Wakarusa, Indiana is such a fun little town. The next time you roll through Elkhart County, make it a point to step inside Mom and Me Floral Boutique!
Mom & Me Floral Boutique
103 S. Elkhart Street
PO Box 793
Wakarusa, Indiana 46573
574.862.4888

View Larger Map
little Indiana: Where to Stay, Play, and Eat in Small Towns in Indiana. Discovering Indiana's best small towns! Now get little Indiana on your Kindle.
Targeted. Relevant. Affordable! little Indiana advertising.