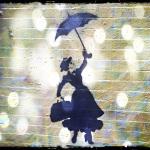 Modern Koans
is an ongoing series that recognizes that good questions are often more important then their answers.
The riddles of God are more satisfying than the solutions of man. ― G.K. Chesterton
Can't You See You're Hurting Me?
Question: Why are pain and suffering transparent to those who distribute it?
Response: First, I don't think it is always the case that pain and suffering is transparent to those who distribute it.  I make decisions and ask people to do things that I know they won't like.  For instance I'll tell my son to clean his room.  He has an aversion to it, which I am acutely aware of, but I ask him to do it anyway.
For the cases where someone causes you to suffer and they seem oblivious, of course the answer is we cannot know what's in the mind of others.  If you suffer at the hand of someone else, you have some responsibility to communicate to them about it. Of course we have to weigh our decision to do so with the potential outcome.  If you tell your boss that his demand that you do work causes you to suffer, you may loose your job.
Some people have extremely low empathy or are incredibly self-centered. Sometimes we may need to  expel these people from our lives. In other cases we can begin a steady dialog.
For me, a good rule is to look at communication as one part message and one part relationship. If you forget one, suffering often follows.
So the questions:
What responsibilities do others have to prevent our suffering?
What do you do about people you have to live with who hurt you?
What power do we have to change anything? 
 Get Each Week's Dialectic Two Step in your email box
First Name:
Last Name:
Email address:
In addition to a monthly email you can also subscribe to the following weekly series:
One Minute Meditations
Tiny Drops (Photography series)
Compass Songs (My Favorite Poems)
Dialectic Two-Step
Modern Koans (interesting questions)
Sunday Morning Coming Down (Music Videos)
Relics (Timeless Republished Articles)
Say What?
Quotes
Verse Us (Poems I Write)

The post Modern Koans – Can't You See You're Hurting Me? appeared on Andrew Furst.