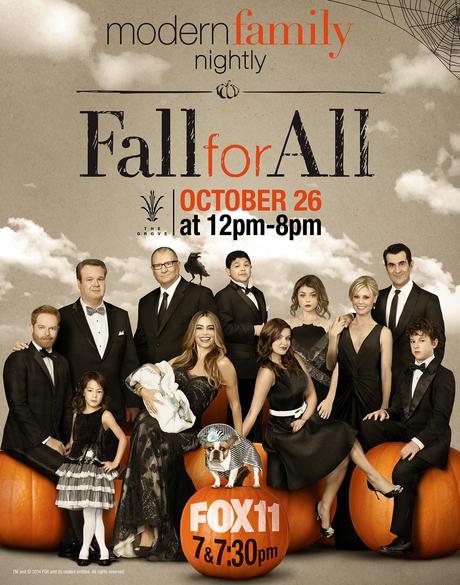 20th Century Fox Television is bringing country to the city! Alongside its local affiliates, the television production company welcomes the hilariously witty, Emmy-award winning comedy into nightly syndication. Just in time for Halloween, city dwellers will have the unique opportunity to enjoy an interactive maze and pumpkin patch that will make them feel as if they have escaped to the countryside. The larger than life corn maze is over 60' long, stands 8' tall – making it a true Halloween destination! As guests journey through the corn maze, they will be met with several immersive activities that allow them to test their "Modern Family" knowledge, retrieve iconic show clips through an augmented reality experience, and strike a pose before exiting into a pumpkin patch full of surprises!
Event Experience
 Numerous photo- and video-friendly opportunities:
o A 20' Gallery Wall chronicling iconic show clips and quotes. Maze-goers are in for a treat
as some pictures are loaded with augmented reality triggers!
o An oversized, carved pumpkin sitting at the head of the pumpkin patch surrounded by
hundreds of branded pumpkins
 Numerous partner activities including but not limited to:
o KIND's 'Make-a-Flower' wall, a fun-filled activity benefiting the local children's hospital
plus plenty of healthy snacks
o An exclusive sneak peek at The North Face's newest winter line of coats, because it's
never too early to start preparing for the cold
o Hershey's Halloween Candy Bar featuring seasonal candy
o A fully stocked face painting station and other fall themed fun!
Get more information here.
Modern Family on Fox11
Critically lauded for revitalizing the television sitcom, "Modern Family" is also quickly cementing itself as a culturally defining series. The recipient of a record five consecutive Emmy Awards for Outstanding Comedy Series, tying the Emmy record previous set by "Frasier," and a Golden Globe Award for Best Comedy Television Series, "Modern Family" returns to the ABC Television Network for its sixth season.
Additionally, the hit comedy season airs daily in syndication on local stations (Fox11 LA at 7:00pm & 7:30pm nightly) and USA Network.