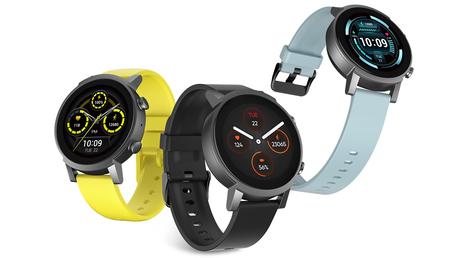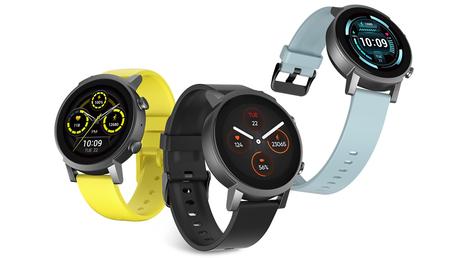 TL; DR
Today you can buy the Mobvoi TicWatch E3, a Wear OS smartwatch under $ 200.
It's only the second watch to hit the market with the Snapdragon Wear 4100 chipset, the other being Mobvoi's own TicWatch 3 Pro.
It has basically the same specs as the TicWatch 3 Pro, but with cheaper building materials and a few other trade-offs.
If you're looking to buy a Wear OS smartwatch, don't buy anything that doesn't have a Qualcomm Snapdragon Wear 4100 chipset and at least 1GB of RAM. Unfortunately, the Mobvoi TicWatch Pro 3 was your only choice for a long time.
That changes today! Now you have a second choice, also from Mobvoi: the Mobvoi TicWatch E3. This watch is a cheaper model than the TicWatch 3 Pro but has the same chipset and many of the same specs.
See also: TicWatch Pro 3 test: Resetting the bar for Wear OS smartwatches
For some, this might be an even better watch than the TicWatch 3 Pro because its case isn't nearly as clunky. However, the dial has some very thick bezels and the case itself is very thick at 12.6mm. Still, the more minimalist approach might appeal to certain buyers when compared to the TicWatch 3 Pro.
Mobvoi TicWatch E3 Specifications and Features3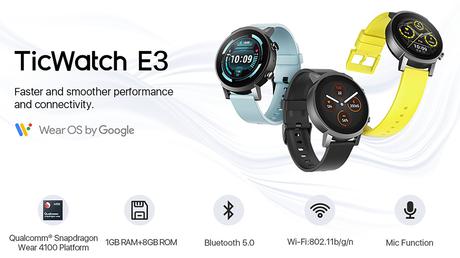 As for specs, it has the aforementioned Wear 4100 chipset, 1GB of RAM, 8GB of internal storage, a built-in speaker, built-in GPS, and all the usual health monitoring sensors, including SpO2 tracking. This built-in speaker enables audio replies from the Google Assistant, which is a nice feature.
With specs like these and a price tag of under $ 200, the Mobvoi TicWatch E3 seems like a breeze for someone looking to buy a Wear OS watch today. However, it might be in your best interest to wait a little longer so you can check out the watches that are coming on board with the "new" Wear OS later this year. It is currently not clear whether current Wear OS watches like the TicWatch E3 will see this new version or get stuck with the current version.
But if you can't wait, the Mobvoi TicWatch E3 is available now for $ 199.99.
Source link