Well meaning bird enthusiasts have been distracting native birds from their normal behaviour, such as feeding their young, using bird call apps.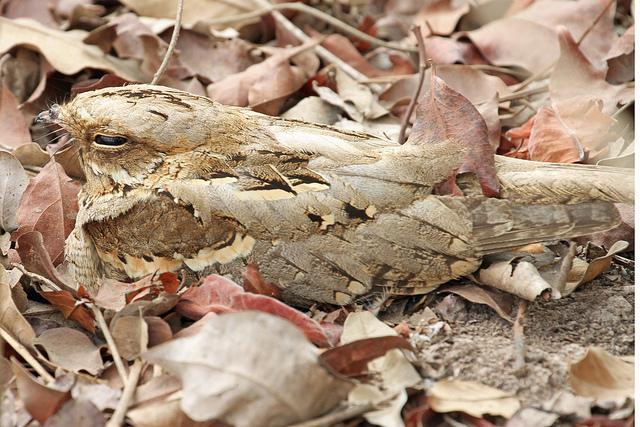 Image courtesy of gisela gerson lohman-braun
Visitors to Brownsea Island in Dorset have been using downloaded bird song to either get a responding call or to draw the bird out so they can get a clear photograph of it. It is likely that they do not realize the potential problem that they are causing to species that breed on the site. Tony Whitehead, of the RSPB said: "Repeatedly playing a recording of birdsong or calls to encourage a bird to respond in order to see it or photograph it can divert a territorial bird from other important duties, such as feeding its young. "It is selfish and shows no respect to the bird. People should never use playback to attract a species during its breeding season."
Birds which are sensitive to disturbance, such as Nightjars (Caprimulgus europaeus), are especially bothered by the mimicked calls as they wary of humans, territorial and a species of the highest conservation concern in Britain. By disturbing them in the breeding season, the chances of their young surviving to adulthood is reduced as the adults will spend less time feeding their offspring and protecting the nest and more time investigating the foreign calls. The Wildlife and Countryside Act 1981 protects nesting birds and makes it an offense to intentionally disturb them. 
Chris Thain, the manager for Brownsea Island Nature Reserve  said: "The apps are becoming quite common, and are great, but their use needs some guidance I feel. "I'm sure visitors would be devastated if they realised the possible disturbance they were causing to wildlife." The reserve management on Brownsea have now installed signs warning visitors about using apps in bird breeding habitat.
The developers of the bird call apps claim that the products were designed as a learning tool and not for luring birds from their nest sites.  Dr Hilary Wilson, who oversees one of the country's leading bird call apps said: "Our apps aim to assist in learning and identifying bird songs and calls but we realize that they may be used to encourage birds to respond. We urge great caution - birdsong is simply a pleasant sound to human ears, but to birds it is a powerful means of communication... the issue with recordings is simple - out of consideration for both the birds and fellow birdwatchers, just keep the volume low."
By Emma Gardner
For more on this story see: http://www.bbc.co.uk/news/uk-england-dorset-22863383