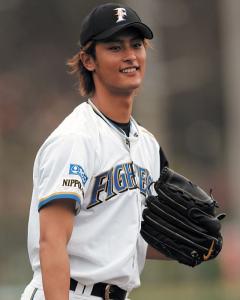 With the MLB rumor mill creaking slowly before the holidays, the Texas Rangers made news late Monday night, as it was revealed that they held the highest bid which gives them rights to make a deal with Japanese pitcher Yu Darvish.
According to ESPN sources, the Rangers' winning bid was for $51.7 million. Darvish and the Rangers have 30 days to make a deal, and if no deal is reached, Darvish will return to his Japanese team, the Nippon-Ham Fighters. The Japanese team will also have to refund the Rangers' money if no agreement is reached.
If Darvish eventually signs with the Rangers, he will bring with him plenty of hype, similar to the Red Sox's signing of Japanese pitcher Daisuke Matsuzaka in 2007. With their bid for Matsuzaka, along with his contract, the Boston Red Sox invested just over $100 million for the pitcher known as Dice-K. Matsuzaka's results have been mixed and have been trending downward for the last three years.
Darvish, who is 25, is expected to fill in for the Rangers' former number one pitcher, C.J. Wilson, who signed this offseason with the Anaheim Angels. Darvish has six pitches that he can call on, including a mid-90′s 4-seamer, and a low-90′s cutter.
Darvish is also frequently allowed to go deep into ballgames, sometimes exceeding 140 pitches. He does reportedly only pitch once per week, on average. The Rangers may be able to accommodate Darvish's routine as they already have five legitimate starters. Texas is going to convert Neftali Perez to a starter in 2012, giving the Rangers what looks like a six-man rotation if Darvish signs with the team.
Year Tm W L ERA G SHO IP SO WHIP SO/9 SO/BB

2007 Nippon Ham 15 5 1.82 26 3 207.2 210 0.828 9.1 4.29

2008 Nippon Ham 16 4 1.88 25 2 200.2 208 0.897 9.3 4.73

2009 Nippon Ham 15 5 1.73 23 2 182.0 167 0.896 8.3 3.71

2010 Nippon Ham 12 8 1.78 26 2 202.0 222 1.015 9.9 4.72

2011 Nippon Ham 18 6 1.44 28 6 232.0 276 0.828 10.7 7.67
5 Seasons 76 28 1.72 128 15 1024.1 1083 0.890 9.5 4.90
Provided by
Baseball-Reference.com
:
View Original Table
Generated 12/20/2011.
Darvish has a career earned run average of 1.72 in Japan, with a WHIP of 0.89. His career SO/BB ratio is 4.90, including a superb 7.67 in 2011. How this will translate to the major leagues remains to be seen. Darvish has thoroughly dominated Japanese hitters, and based on his statistics and past Japanese pitchers' early dominance when facing MLB hitting, he stands to give the Rangers an edge the first year or two in the league.
Matsuzaka, Hideo Nomo, and Hideki Okajima all enjoyed early success when first pitching in America, only to steadily decline as hitters adjusted to their pitching.
The most recent example is Matsuzaka. He helped lead the Red Sox to the World Series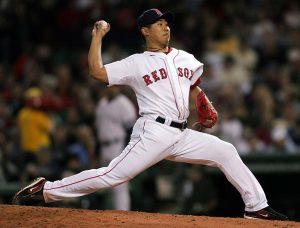 in his first season. He pitched brilliantly his second year, posting an 18-3 record, 2.90 ERA, and a SO/9 of 8.3. His last three seasons with the Red Sox have been a struggle between constant injuries and poor performance.
In his last three seasons, Matsuzaka has an ERA of 5.03, a 1.50 WHIP, and a SO/BB of 1.68. Matsuzaka's control frequently gets him into trouble, and he rarely lasts deep into games. The Red Sox will probably not re-sign Matsuzaka if he doesn't show marked improvement in 2012.
The Rangers' grab at Yu Darvish is a bold one. While it's hard to argue with his tremendous body of work in Japan, it's also important to note the risk involved in investing so much in an unproven foreign talent. There has yet to be a Japanese pitcher who has consistently produced at the major league level. If Darvish performs as advertised, the Rangers could possibly make another run at the American League pennant a third straight year, and for years to come.
-James Kries