One of the strongest trends in the jewelry at the moment is different variations of mixed metals. Following a long standing trend from last year of mixed metal colours in clothing it is now one of the biggest trend for jewellery, especially if you have a look at the biggest online retailers. 
I have gathered my favourite pieces of of mixed metal jewelry below. Combinations of rose gold color is not as common as the gold and silver mix, however I wish we would see more of that. 
A bif statement necklace with mixed metals is the perfect compliment to the monochrome trend. If you are wearing only black or only white or a combination, a statement necklace like the ones below are perfect to make the outfit complete.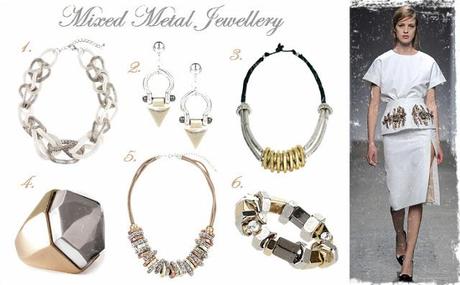 1. 

Necklace 

2.

Earrings 

3.

Necklace 

4.

Ring 

5.

Necklace 

6.

Bracelet
My favorite piece of the above mixed metal jewelry is the no. 1 necklace. It is from H&M and are at the moment sold out on their website, but I really hope it will come back in stock soon as I love the combination of the white and silver loops.
I have been a fan of mixed metal jewelry for quite a while now, and I just wanted to show off my favorite piece of jeweller below that I got as a Christmas gifts a few years ago. It is from BJØRG and is supposed to be a match. It is in silver on a silver chain, but the match is as if dipped to half in gold. On one side it says "perfect" and indeed, I think it is :)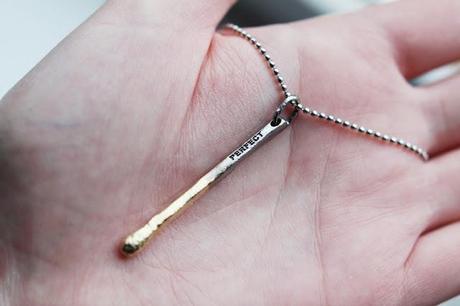 Kristina xx