A grieving Mississauga father fed up with the repeated vandalism of his dead son's highway-side memorial hired a private investigator to keep watch over the site and identify who's responsible.
On Sunday, the investigator caught a hooded man on film dismantling the site with a hammer. He reported the incident to OPP Monday.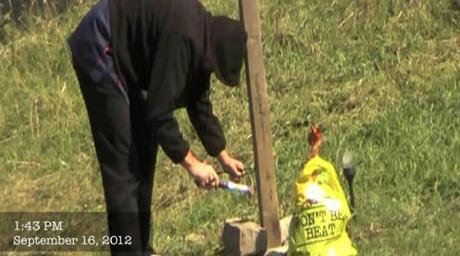 A man is caught on video dismantling the memorial to 17-year-old Thomas Jasinski next to Highway 403 in Mississauga.