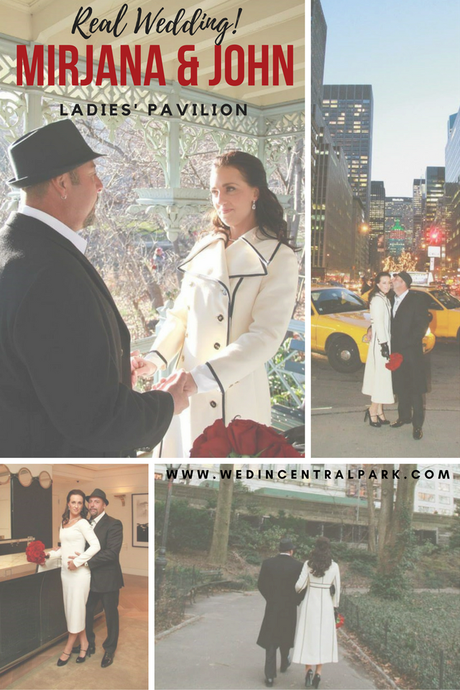 Mirjana and John came over to New York from their home in Perth, Australia five years ago to get married in the Ladies' Pavilion at Christmas time in 2012.  They met through a mutual friend in a bar that John was managing at the time.  They had been together for nine years before they got married.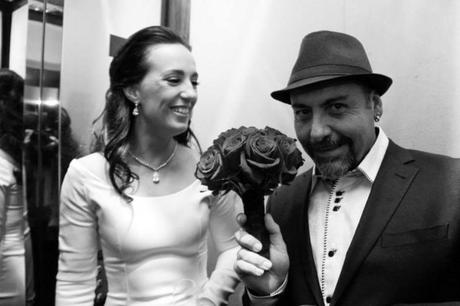 John had proposed by tying a letter around their dog Phoenix's neck and sending him to Mirjana.  The letter was written as if it was from Phoenix, asking Mirjana to marry John so that they would become a family.  It wasn't a total surprise because Mirjana had gone with John to design the ring, but he had claimed that he had been to collect it and it wasn't ready yet, so he still managed to surprise her with the proposal.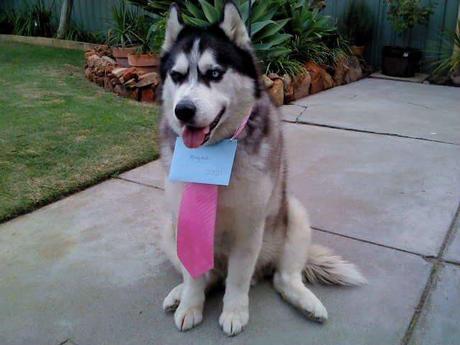 The couple were not keen on having a wedding because they did not like all the attention and pressure that a big wedding can put on a couple.  They knew that they wanted a marriage, though, and so for that they had to get married.  So, they decided to elope.
It had been Mirjana's dream to visit New York for some time.  At first John wasn't especially interested in the idea, but he agreed as long as Mirjana dealt with all the plans.  They never discussed any other locations.  As soon as they landed in New York on Christmas Eve John was blown away by the city.  He had always trusted Mirjana's judgment on planning the wedding, and she had known that he would love it when he got there.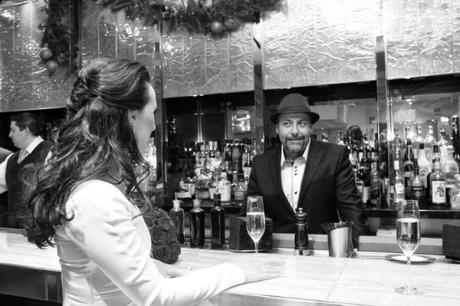 Mirjana says that in the five years since they eloped, when she tells others about their decision many people say that if they could have their wedding day all over again they would choose something similar to avoid the stress of a big wedding.  Mirjana says that people always ask to see her wedding photos because they are so unique, and they usually have lots of questions about it.  I asked her if she had any regrets, "no regrets at all," she said.  "I would do it all again the same".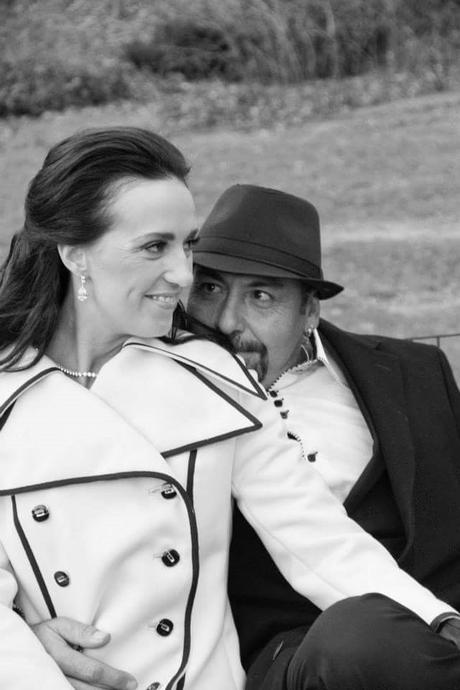 Mirjana had chosen Central Park because of its beauty and its significance to what she felt Manhattan was.  They got married in the 28th December, so she had been a little concerned about the weather.  "It turned out to be cold but clear, sunny day," she said.  The only thing that had gone wrong with Mirjana's perfect plans was Hurricane Sandy.  It had hit New York City badly two months before their wedding, and taken out The River Café in Brooklyn, which was where they had planned to go to eat after they had got married.  Instead, after the wedding, they went to Times Square to take photos, and after that they went up to The View for dinner.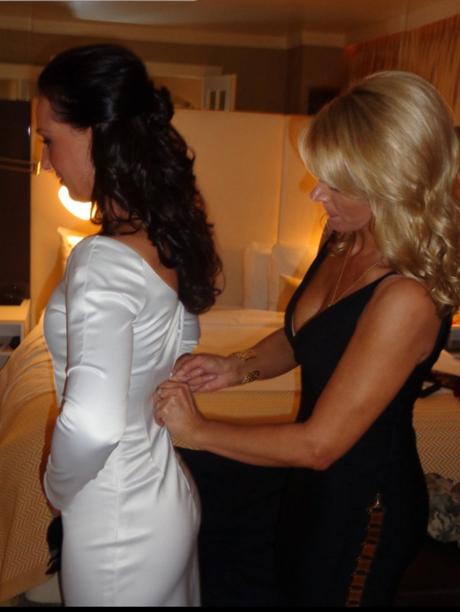 They stayed in New York for just six days, but then they were off to Las Vegas on their way home, to celebrate New Year's Eve.  They stayed in The London NYC in Midtown.  "What a beautiful hotel and amazing service," said Mirjana.  Their photographer, Leila Jacue of L&L Style Photography took some photos in their hotel as well as in Central Park.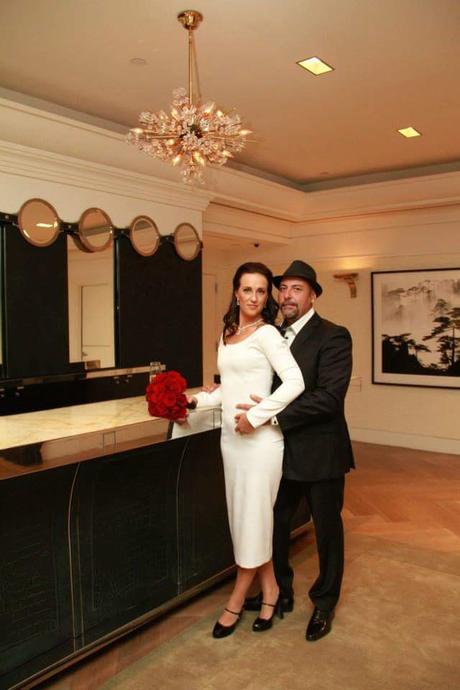 They had a short and straightforward ceremony in the Ladies' Pavilion.  They had traveled to the US with their friends, Maria and Sandro, and they were their wedding guests.  Their minister was John Rivera.  He had offered to meet the couple in person before the ceremony, but they were happy with a chat on the phone.  Mirjana says that people are surprised about that, but they were confident that everything would go smoothly.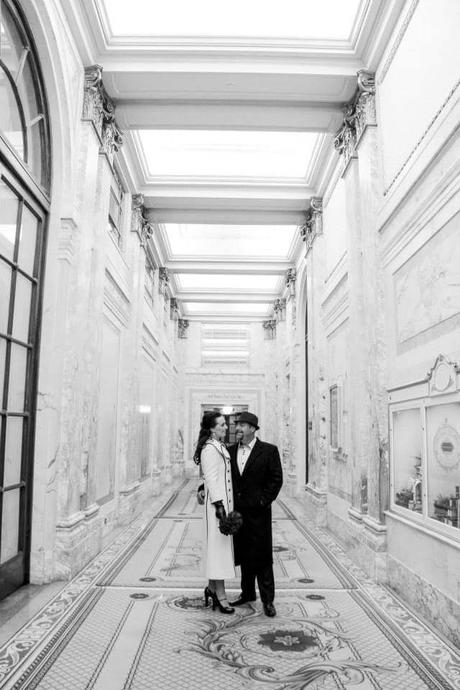 Mirjana's sister in law had made a dress for her to wear.  It was midi-length, long sleeved ivory satin.  They designed it together and she made it in three weeks.  She had found a vintage ivory cost with double lapels with a navy trim, which she replaced the buttons on.  Mirjana and her friends Maria did their own makeup, and they had their hair done at Oscar Blandi Hair salon, "they did an amazing job," Mirjana told me. Mirjana carried red roses, with stems wrapped in black satin.  She dried the petals after the wedding and took them home.  Sadly, three months after their return home their dog Phoenix died of cancer, and now those dried rose petals are laying on top of his ashes in a box.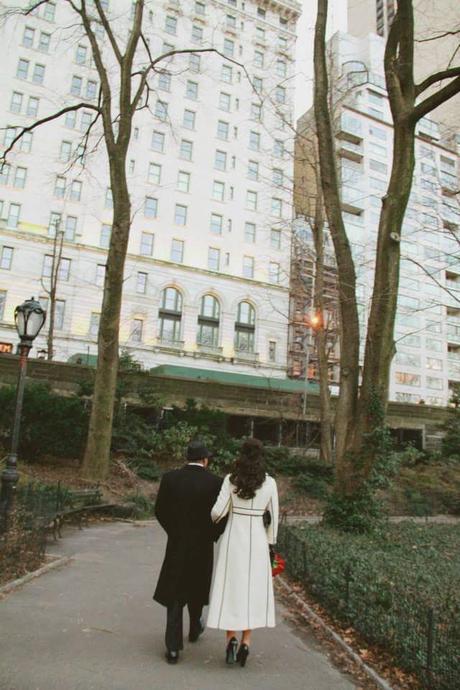 I asked if there was anything they would have done differently, and she said that perhaps they would have made the ceremony start a little earlier.  The ceremony begun at 3pm, so by the time they had finished the photographs in Central Park after that, the sun was setting and they didn't have great light anymore, and then they hit the rush hour traffic.  But in general they said that they would do it all again just the same.  "New York was an amazing place to visit, and Central Park is beautiful," Mirjana said.  "There are so many lovely locations to get married in."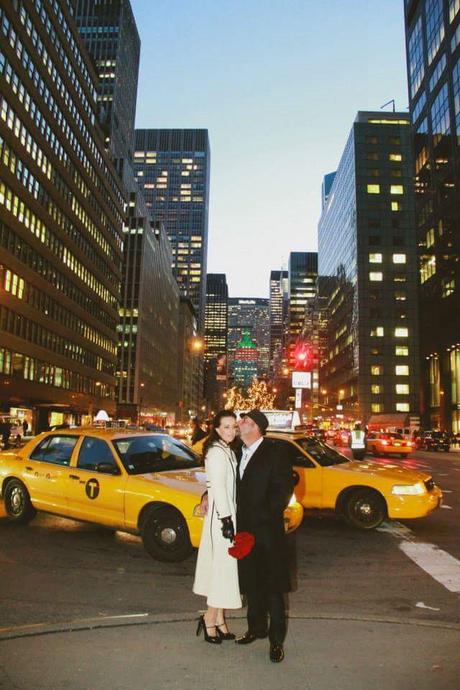 Thanks for sharing your story with us, Mirjana and John!  I wish you lots of love and luck for your future together.  For more information to help you with planning your own Central Park wedding, visit our website, or "like" us on Facebook, follow us on Instagram and follow us on Pinterest where you will find lots of lovely photos and many more inspiring stories of real weddings.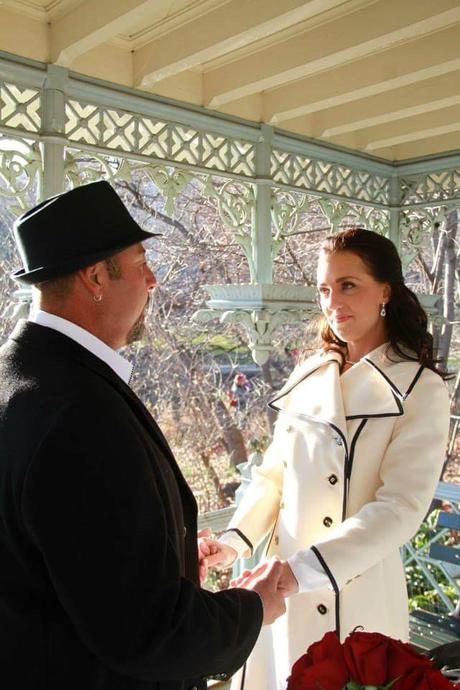 Advertisements
&b; &b;