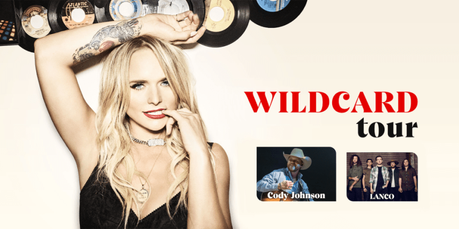 Miranda Lambert is coming back to Canada next spring, and country fans in eight cities from BC to Quebec can start making their plans to see her on the Wildcard Tour.
The 13-time Country Music Association award winner is set to bring the Wildcard Tour north after 19 dates in the US to kick things off in the new year. There's still a chance that more dates get added between now and 2020, but for now, Miranda has 27 shows in two countries that will host thousands and thousands of country music fans.
In the past we've talked about the reasons we were excited to see Miranda Lambert at Boots and Hearts. Some of those reasons don't apply to arena tour dates - but some of them do. She's sassy, talented, has a ton of hits, she will get all up in your feelings, she will rock you, it will be a great time. In the two times that we've seen her, she's done all that and more. She's a real deal entertainer and singer and star.
Related: Miranda Lambert at Boots and Hearts 2019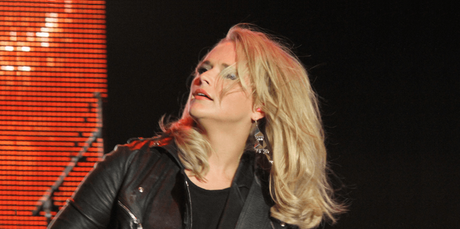 With a new album on the way to add to the smash hits from her career over the last 15 years, the Wildcard Tour setlist has so many options we can't even start to guess. We would be willing to bet on It All Comes Out In The Wash, Way Too Pretty For Prison, and Locomotive from Wildcard. We'd also bet on The House That Built Me, Kerosene, Gun Powder & Lead, and Mama's Broken Heart.
Tickets for all eight Canadian dates of the Wildcard Tour go to pre-sale on October 8 - with access available through Miranda Lambert's fan club. Click here for more Ran Fans info, CLICK HERE. A quick look around at the venues on the schedule show full ticket sales starting on Friday, October 11.
If you haven't seen Miranda Lambert and you live in or near any of the cities she's coming to in 2020, we highly suggest that you get a ticket and go to the show. She's an A+. She's a bad ass. She's a star.
Check the Canadian schedule for the 2020 Wildcard Tour and start listening to her now with the playlist below to get yourself excited!
Miranda Lambert, Canadian Wildcard Tour Dates 🇨🇦
🇨🇦 April 25, 2020 - Vancouver, BC @ Rogers Arena
🇨🇦 April 30, 2020 - Edmonton, AB @ Rogers Place
🇨🇦 May 1, 2020 - Regina, SK @ Brandt Centre
🇨🇦 May 2, 2020 - Winnipeg, MB @ Bell MTS Place
🇨🇦 May 5, 2020 - London, ON @ Budweiser Gardens
🇨🇦 May 7, 2020 - Oshawa, ON @ Tribute Communities Centre
🇨🇦 May 8, 2020 - Ottawa, ON @ Canadian Tire Centre
🇨🇦 May 9, 2020 - Montreal, QC @ Bell Centre
And be ready for Miranda Lambert's brand new album, Wildcard coming on November 1, 2019!
This Is: Miranda Lambert