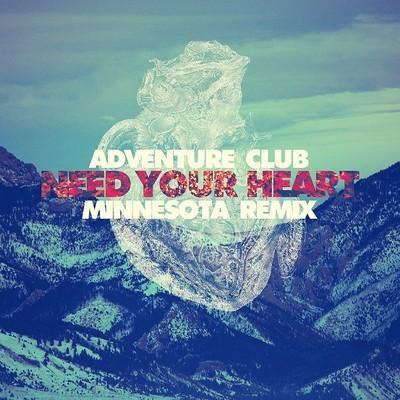 Minnesota has done a mix for Adventure Club and I don't know how more exciting this can get. Minnesota has a record of doing chill dubstep remixes, and Adventure Club for producing bangers.
In this remix of Adventure Club's "Need Your Heart," Minnesota stays true to his form in this vocal driven dubstep track. The original glitchy synths after the drop have been replaced with big, gorgeous building synths that give a relaxing and sexy feel. It's a play on the original that still maintains all of the flavor of Adventure Club's work, but represents Minnesota's flare to the fullest.
You can get a free download from his Facebook Page.
Adventure Club - Need Your Heart ft. Kai (Minnesota Remix)
Minnesota has an EP 'Altered States' set to release on Nov 23rd. Keep on the lookout. :)
Minnesota: