Helllooooooo People...
Many of my friends who are on Facebook, already knew that I wanted to change my blog name since a long time.
After so much of struggle and thinking,
I finally stuck to one name.
ie.
Get..Set..Blush!!
So, Here I am celebrating the news with a small giveaway.
There will be one winner.
The goodies are:
1.Four Samples of Skin 79 pink BB Cream.
2.Garnier BB Cream.
3.Dove Elixer of Winner's Choice.
Please fill in the Rafflecopter below and sit pretty.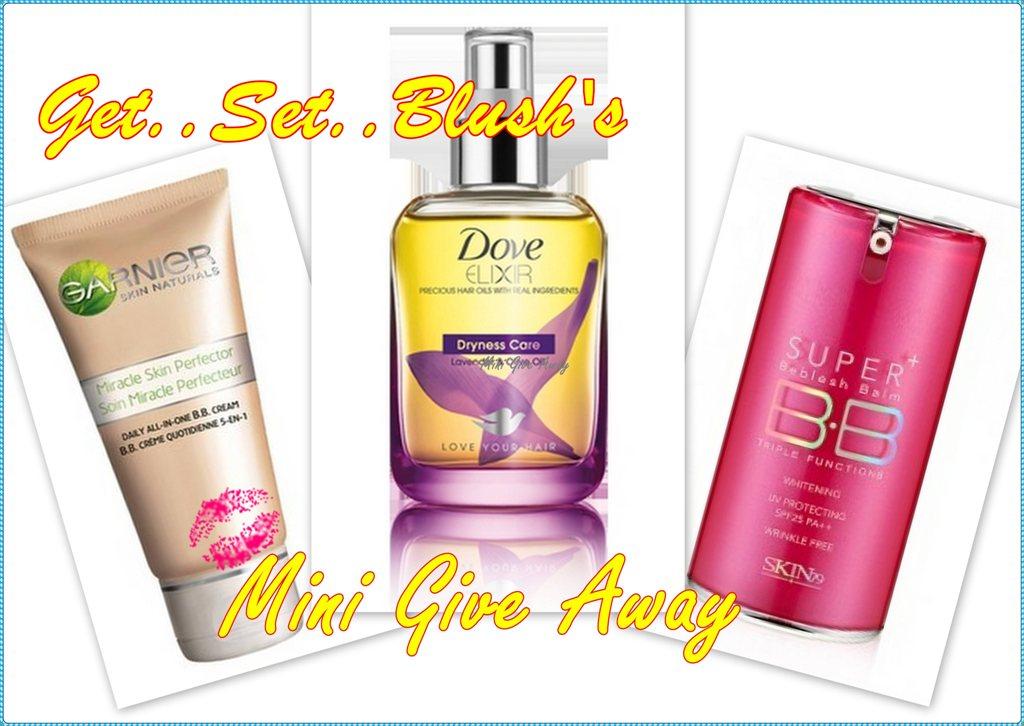 a Rafflecopter giveaway
Quick Pointers: 1.This giveaway is open to Indian Residents Only. It means, any adult who have a valid Indian Postal Address can participate.


2.All the Steps mentioned are simple and mandatory.




3.All entries will be verified and hence avoid fake entries.


4.This giveaway ends on 30th March 2013 12:00AM.
For any queries, please feel free to shoot me an email at [email protected]
Good Luck :)