Ming-Na Wen a.k.a Melinda May or Calvary, one of my favorite female character in Agents Of S.H.I.E.L.D. will be taking on a slightly different role, as Phil Coulson (Clark Gregg) is no longer the director.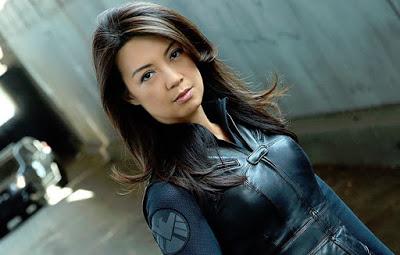 In a recent interview with
ComicBook.com
, She spoke about the arrival of Jason O'Mara's S.H.I.E.L.D. director character, what their dynamic is like, as well as what her relationships with the other team members.
"In Season 4, Agent May continues to support S.H.I.E.L.D. and is focused on training the new task force. She will continue to work in the field when needed and take on the leadership role with her tac team. Her loyalty to Coulson makes her wary of the new Director and what his goals and intentions are for S.H.I.E.L.D. What her true feelings are…well, you know May. She will never fully reveal what she's thinking or feeling. Fans will need to watch to see how things unfold this season!"
She was also asked about what experience is like getting to bring a new character to life in the Marvel Cinematic Universe who has now b ecome part of the Marvel Comics Universe, videos games and wether that has added any pressure to her in portraying the character.
"Bringing to life this multimedia character is definitely a big job to fulfill, and I'm so thankful to all the fans that constantly support me and congratulate me for doing the best job I can at the job I love the most. I wouldn't say that the rise in May's character popularity has added any additional pressure, but I do see a massive opportunity to continue giving fans performances they love and can relate to. I'm so happy that May is a character that more and more fans are starting to understand and watch more closely."
Agents of S.H.I.E.L.D. Season 4 is set to kick off on Tuesday, September 19 at its new timeslot, 10/9c on ABC.