Mind (Dry Ice)
My teacher once said "all is mind."
Such beautiful nonsense
seeing Everest's bitter cold
aside a summer dumpster.
Mind is all of a fool
And so there is truth in it.
Dry Ice evaporating on a loading dock in Cambridge, MA
If you enjoyed this post,  please like and share.

Minute Meditations
 is an ongoing series of short videos, poems, and commentary intended as a meditation.  Offered as an opportunity to step back from your cyber routine and settle into a more natural rhythm, if only for a minute.

Dialectic Two Step, Modern Koans, Verse Us, Say What?, and Minute Meditations all copyright Andrew Furst Subscribe to My Newsletter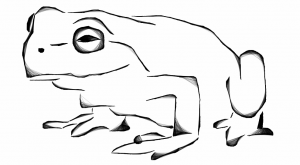 Join me for a little peace through reflection, art, video, sound, and poetry Leave this field empty if you're human:
---
These videos are produced for those of us who spend an inordinately large amount of time in the cyber-world.  They are not a substitute for unplugging from your devices and taking a stroll near trees, water, or a patch of unkempt grass.  Getting out into the world – touching, smelling, hearing, and seeing nature is the best way to reconnect with our prime purpose.  
What is our prime purpose? We are feeling and sensing machines.  We are the universe looking back on itself. We are witness to the wonders and dangers of living in this corner of the cosmos.  We are the seekers looking for connection a little further beyond yesterday's borders and boundaries.
But sitting and staring at the screen robs us of the sustenance that we rely upon for wonder and sanity.  These videos are an opportunity to bring the sensations of nature to you, while you're in the cyber-world. Its an opportunity to relax your gaze, resettle your posture,  and regain some depth in your breath.  Listen and watch the video and allow your self to open up and recharge.
The post Mind (Dry Ice) – A One Minute Meditation written by Andrew Furst appeared on Andrew Furst.