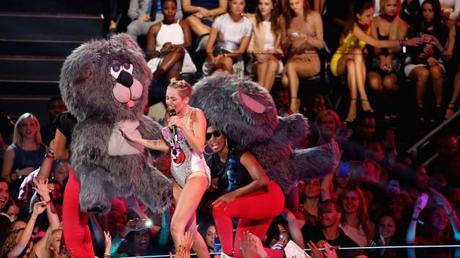 Crazy freakin' broad.
Honest question, when Miley throws a party, what doesn't happen?  I mean, nothing's off the table during her parties, right?  Like, if some people want to have a 10 person orgy, no one's saying no.  VMA after party must have gotten real weird.
P.S. Love the live look ins on the crowd during this performance.  People want to hate, but they can't.  Song is catchy as hell and you have to sing along.
P.P.S.  Robin Thicke for the win.  Minus the jailhouse suit, that guy is the man.  Smooth as can be even while Miley is basically trying to finger bang him with that foam finger.