Microsoft is continuously working on adding features from classic Edge browser to upcoming Chromium Edge browser, which is currently under development. In the latest Edge Chromium build in Canary channel, the company added "Favorite Toolbar button", another feature from Classic Edge app.
Many users were demanding Favorite Toolbar button for a long time, and Microsoft was already working to bring it to Chromium Edge. Starting with Edge Chromium v78.0.243.0 in Canary Channel, a new option appears in the Settings that display the Favorite icon in the toolbar. With the help of this toolbar button, you can get access to Favorite quickly.
Currently, the feature is under A/B testing and the chances are that even if you're running the latest build of the Edge Chromium browser, you might not find the same option.
Add Favorite button to Edge Chromium Toolbar
Here's how you can access the option and add the Favorite button to Toolbar of Edge Chromium browser.
Click on the (…) Settings and more icon and select Favorites > "Show Favorites button in toolbar." Instantly, the Favorite button will start appearing in the Toolbar.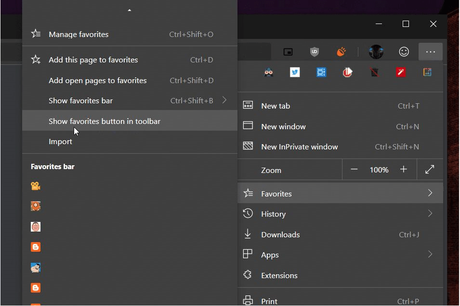 To remove the Favorite icon from the toolbar, you need to right-click on the Favorite button and select "Hide Favorites button from the toolbar."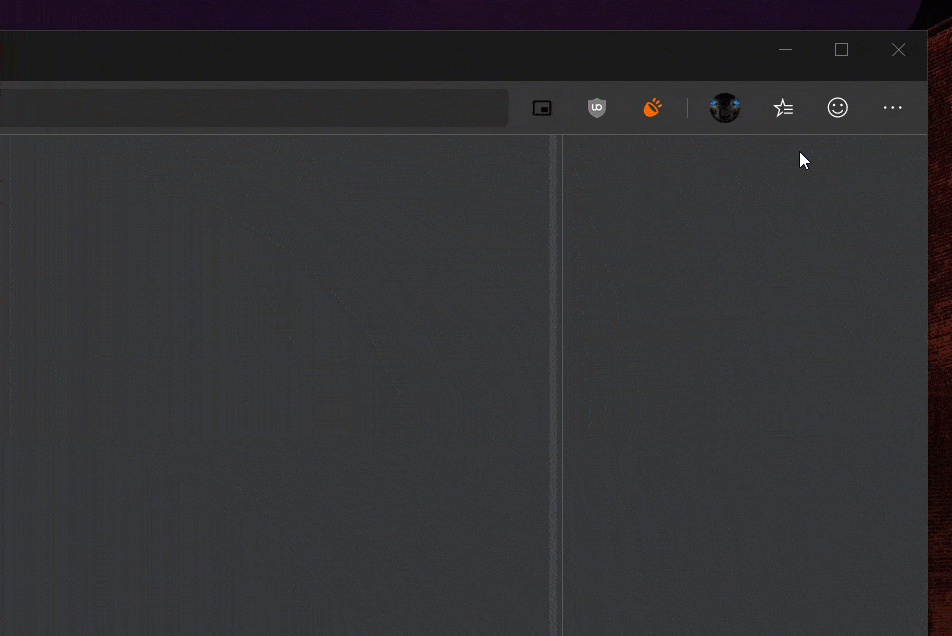 You can update Edge Chromium to the latest build and check if you're lucky enough to get the Favorite Toolbar button.