Although Microsoft is obviously preparing to release its best smartphone model along with Windows 10 in the fall, it doesn't mean that the famous company showed up to MWC 2015 empty-handed. The new Lumia 640 and 640 XL come at budget-friendly prices and with a one-year subscription to Office 365.
New Lumia Phones Here to Buy Microsoft Some Time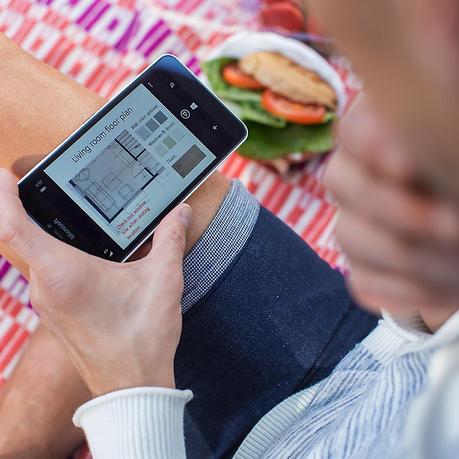 Like we said, Microsoft is working on a flagship device, but in the meantime, it needed to keep its faithful users occupied, and what better way to do that with mid-range Lumia devices. They are not here to impress, but they shouldn't be dismissed either.
Both phones offer almost the same specs: a 1.2GHz Snapdragon 400 processor, 1GB of RAM, Windows 8.1 (upgradeable to Windows 10 once it's out), and 8GB of storage (expandable up to 128GB). The difference is that the Lumia 640 sports a 5" screen (720p resolution), and the 640 XL a 5.7" one (1080p resolution). The former boasts an 8-megapixel camera and a 2,500mAh battery, the latter a 13-megapixel sensor and a 3,000mAh battery.
There are 3G and LTE versions, naturally the LTE ones are more expensive, and you will be able to get either single- or dual-SIM models of the handsets.