ChristianNews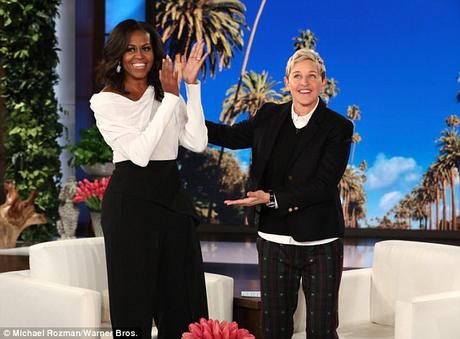 Michelle Obama will make an appearance on the Ellen Show Thursday to help the comedian celebrate her 60th birthday.
In a two day celebration, Michelle Obama will appear on the first of DeGeneres' two birthday-themed shows, populated with "people who are paying it forward" and who participated in her #OneMillionActsOfGood campaign, the daytime talker said.
Mrs. Obama is also being joined by another Ellen favorite, Jennifer Aniston.
Source: The Ellen Show
This will be the Former First Ladies first post-White House TV interview.
Last year, Ellen celebrated the 20th anniversary of her coming out, both on her TV sitcom and in real life. During the celebrations, Michelle recorded an emotional video tribute that aired on her show.
'I wish I could be there in person, but Barack keeps booking us on all these vacations. In fact, I think we've got a kite-surfing lesson in about five minutes,' she joked.
Ellen turned 60 on January 26th and since then a host of celebs have wished the star a happy birthday.