April 25, 2014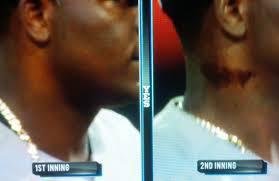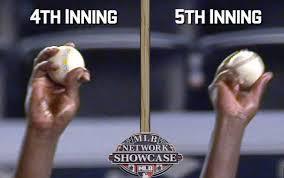 I know this is a couple days old and the suspension from MLB has been handed down, but it's worth reporting on regardless.  Michael Pineda was suspended yesterday by Major League Baseball for 10 games, or 1-2 starts, for using pine tar (FOR THE SECOND TIME) in a start this season.  After a rocky first inning against the Red Sox on Wednesday night, he went into the dugout and put some pine tar on his neck.  Missing 1-2 starts means nothing for Pineda and the Yankees and in a couple of days this will be a non-story until Pineda pitches again.  In my opinion the people most responsible for this are (in this order) 1. Michael Pineda, 2. Joe Girardi, and 3. Derek Jeter.  Pineda for obvious reason, Girardi because he's the manager and Jeter because he's the captain and would have had a clear view of the pine tar out there at shortstop.  But only Pineda is getting a slap on the wrist and that is wrong.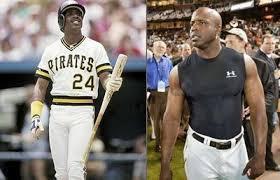 Michael Pineda is a cheater and so too are the New York Yankees.  I say this because this whole scenario is a joke and makes Major League Baseball even more of a joke than it already is under Bud Selig.  Cheating is ok, as long as you don't mess with the history and the records of the sport.  Barry Bonds and the rest of the cream and clear smearing power hitters were fine until they starting breaking decade old records.  Then Bud and his crew had to step in and lay down the law.  Now they suspend guys who have never failed a test just because they have the power to do so.  In this case, Pineda cheated, clear as the pine tar on his neck.  He cheated just like A-ROD DIDN'T!  Remember, when A-Rod tested positive, steroids weren't illegal.  Mainly because Selig needed steroids to get baseball back on the map.  But as soon as baseball was relevant again he went after all of the names associated with steroids and made sure they burned.  Does it make sense, not really.  Do you think for one minute that Pineda cares that he cheated?  Not at all.  He'll probably spend the next 10 days working with other Yankee pitchers on other ways to legally/ illegally improve his grip on the baseball in cold weather.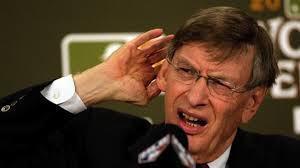 Furthermore, you know Selig cares only about his legacy.  He was happy to watch Big Mac and Sosa tear the record books to shreds in the late 90s.  Baseball got back into the public eye and he was seen as a revolutionary commissioner who brought baseball back from the ugly strike of 94-95.  But when the shit hit the fan, Selig changed course, chastising all of those players who helped him earn his way in to the Baseball Hall of Fame and in doing so, ensuring those players would never see their names among the all time greats.
Selig is a clown and this is just another example of how there is a double standard in the sport.  Do something illegal that doesn't hurt the game and Selig will look the other way.  However, if you help resurrect the sport and carry it for a couple of years, but you do it by taking a substance that isn't banned but isn't legal, you'll find yourself on the outside looking in.
Screw Selig, Screw Pineda, Screw the Yankees.  Hooray Baseball!
Post navigation
← Happy Easter From Devin Brugman