New Michael Jackson toy figures by Funko announced at Toy Fair 2012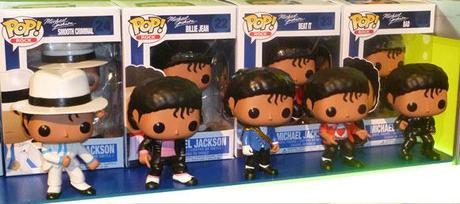 Pop! Rocks #22-24 are available now. On the right is the new Michael Jackson "Bad",
and in the middle is the "1984 Grammy Awards" Michael with that one sparkling glove.

At the Grammys: Spending time with MJ memorabilia | Firstpost: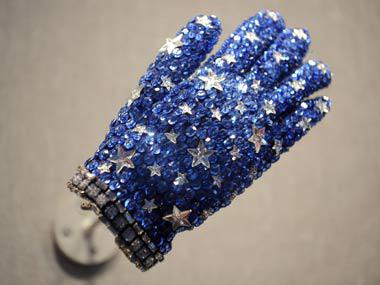 ... bejeweled gloves that Jackson would also wear offstage ... Also showcased are his military-cut, sequined jackets; designer jackets, his favorite black Fedora hat he wore at many ocassions, and the legendary thriller outfit he sported at many a tour. And the biggest treat of all: handwritten lyrics of
Beat It
A few days ago these items — on loan to downtown L.A.'s Grammy Museum from Jackson's private estate — were part of the outgoing "Michael Jackson: HIStyle," a fashion-driven look at the King of Pop's royal style that opened back in February. Just as the last pieces were coming down to make room for the new Neil Diamond installation, word came of the artist's death on Thursday.