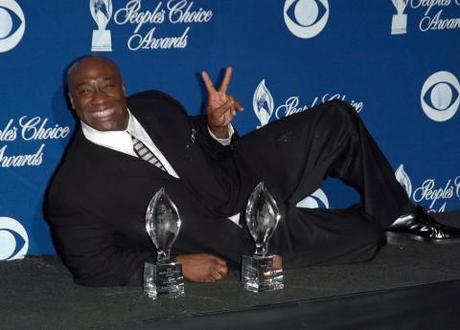 Michael Clarke Duncan. Photo credit: Featureflash / Shutterstock.com.
The background
Michael Clarke Duncan, a character actor best known for his role as a death row inmate in The Green Mile, has died at 54 following a heart attack. Duncan was nominated for an Oscar for his performance as a convicted murderer with miraculous powers, starring alongside Tom Hanks.
Duncan also had roles in Kung Fu Panda, Armageddon, Sin City and Daredevil.
A gentle giant
"Duncan's deep voice and hulking 6-foot-5 (1.96-metre) frame gave him a commanding screen presence," reported Reuters. Despite Duncan's imposing build, Green Mile director Frank Darabont described the actor as a gentle soul: "Michael was the gentlest of souls – an exemplar of decency, integrity and kindness."
From ditch digger to Hollywood actor
Duncan left university in his twenties to look after his ill mother, said The Telegraph, working as a ditch digger and bouncer to support her. "By his mid-20s, he was in Los Angeles, where he looked for acting parts and became a bodyguard for Will Smith, Jamie Foxx and other stars. The murder of rapper Notorious B.I.G., for whom Duncan had been hired to protect before switching assignments, led him to quit his job and pursue acting full-time."
Tributes pour in
A host of stars including Stephen Fry and Seth Green took to Twitter to express their sadness at Duncan's death. Green Mile co-star Tom Hanks issued a statement, reported the BBC: "I am terribly saddened at the loss of Big Mike. He was the treasure we all discovered on the set of The Green Mile. He was a big love of man and his passing leaves us stunned."
Will miss you @officialmcd Thanks for being so kind & awesome. #GenuineArticle say.ly/KEQ45YI

— Seth Green (@SethGreen) September 3, 2012
Oh how sad. Michael Clarke Duncan has gone. The very epitome of a gentle giant. bbc.co.uk/news/entertain…

— Stephen Fry (@stephenfry) September 4, 2012
I was saddened to hear of Michael Clarke Duncan's death. He was a GREAT actor and I was a huge fan. Condolences to his family.

— Yohan Blake (@YohanBlake) September 3, 2012
Watch a clip of Michael Clarke Duncan's Oscar-nominated turn as John Coffey in The Green Mile. Spoiler alert: this clip is from the end of the film.