A Celebration Of Contemporary Women Artists from Aboriginal AustraliaThe Patricia and Phillip Frost Art Museum FIU presents Marking the Infinite: Contemporary Women Artists from Aboriginal Australia, featuring the work of nine contemporary women artists hailing from remote Aboriginal areas: Nonggirrnga Marawili, Wintjiya Napaltjarri, Yukultji Napangati, Angelina Pwerle, Carlene West, Regina Pilawuk Wilson, Lena Yarinkura, Gulumbu Yunupingu and Nyapanyapa Yunupingu.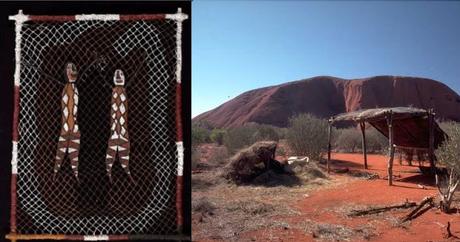 The North American tour of these works feature the full breadth of the collection with seventy works showcased in the museum's Grand Galleries, spanning more than 4,000 square feet. Thanks to Miami-based collectors and philanthropists Debra and Dennis Scholl we are seeing many of these creations for the first time. The Patricia and Phillip Frost Art Museum FIU is hosting a free opening reception in late January that will offer a special walk-through presentation for the public by Dennis Scholl and curator Henry Skerritt.
This amazing exhibition features some of the most acclaimed artists in Australia, all of whom have works in the Australian National Museum's collection. "These women have re-drawn the boundaries of Aboriginal art and are re-defining the vision of contemporary art," says Dr. Jordana Pomeroy, Director of the Patricia & Phillip Frost Art Museum FIU. "With subject matter ranging from faraway celestial bodies to the tiniest of flowers on the native bush plum, they assert the wisdom of revered matriarchs and grapple with the most fundamental questions of existence."
The exhibition will continue to travel throughout North America for the next two years, to the Scottsdale Museum of Contemporary Art in Arizona, the Nevada Museum of Art in Reno, The Phillips Collection in Washington, DC and the Museum of Anthropology at the University of British Columbia in Vancouver. The exhibition originated at the Nevada Museum of Art in Reno under the guidance of William Fox, Director of the Center for Art and Environment, and Henry Skerritt, Curator of the Kluge-Ruhe Aboriginal Collection of the University of Virginia. And, the catalog accompanying the exhibition features essays with some of the world's leading experts in Aboriginal art, including Hetti Perkins, Tina Baum, Cara Pinchbeck, Howard Morphy, John Carty, and Henry Skerritt.
Explore more about the museum via this link, or learn more on this and other exhibits opening at the Patricia and Phillip Frost Art Museum FIU visit their website.